There's tons of videos being uploaded every second – especially head talking videos. But there's only a few that stand out and which makes you stick on and watch it till the end. Here are 10 tips to help you create better talking-head videos (as seen on ProBlogger)
1. Use Objects & Tools
2. Use WhiteBoards With A Count Down
3. Super Super Zoom
Ze Frank is another good person to watch on video—he's funny, but more importantly his editing is spot-on, fast, and unique. He has perfected the art of mixing images and profiles into powerful presentations using the "super-zoom. Check it out.
4. Be active and pay attention to your body language
Don't stare at the camera like a stunned animal caught in the headlights! Allow your eyes to move naturally, the way you would if you were talking to someone face to face. Use your eyes to give rhythm to your speech—let them move around as you think of something or when you collect your ideas and then look back to the camera.
5. Partner up with a buddy
Think Batman and Robin, and consider tag-teaming with a partner. Everything sounds more interesting when discussed between two people. The topic of conversation is easier to follow, because the viewer's attention is recaptured whenever the other person talks.
A good example of partners in presenting is given by Diggnation with Kevin Rose.
6. Use your voice creatively
Don't speak in a monotone—that's guaranteed to make the subject matter boring and dull. Change the volume according to where the emphasis is in your script. Slow down when talking about important things, and speed up when the content is not so important.
7. Nail down the format
This should be done before you start recording. If you want to talk about your niche, think before starting about the best format to use. How long should the clip be? Where should it be filmed? I would suggest writing down exactly how long each block of content will be (for example: the opening jingle four seconds, introduction 20 seconds, chapter 1 topic four seconds, chapter 2 topic 40 seconds, etc.).
8. Use subtitles
I'm not a native English speaker. Yet I cannot tell you the number of videos that are presented in English which I have quit after few seconds because the audio is not good, or the accent is verydifficult to understand. Like me, plenty of other non-native English speakers around the world are doing the same thing.
9. Use super editing
10. Be the next Tony Robbins
Tony is a motivational expert and storytelling guru—and he's generating great content.
His web video clips normally just feature him in front of a white background. Sometimes he inserts a short sentence into the video to break the rythm, but that's it.
Which techniques do you use?
So there you have some simple tips and tricks to make your YouTube video clip stand out and get your message across.
Let me know which tips you've tried—or plan to use—in your videos in the comments below.
To your Success,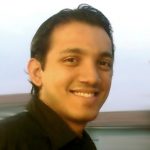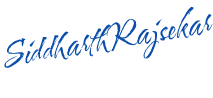 Download some of my FREE eBooks & courses…