After the recent Apple product launch at the WWDC, I was actually thinking about how Apple manages to successfully launch new products every year with the same dedication, excitement and commitment and get huge responses from it's buyers from all over the world.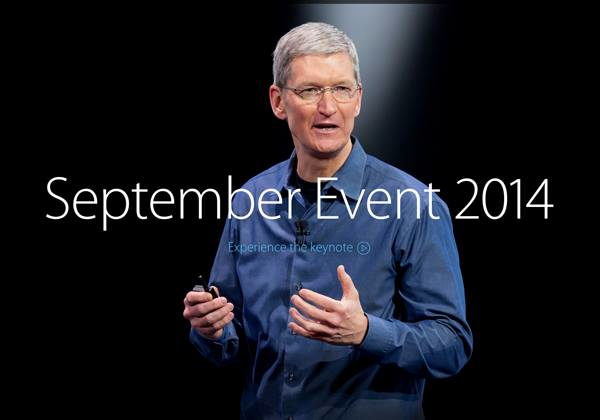 As I analysed their formula, I began to realise more and more on how home business owners can use the same principles to build any online business or even a home based business to make money online.
1. Innovate, Don't Imitate
This is the first and most important principle. Apple is a company that always pioneered and revolutionised industries and others followed. If you're running a home based business, think about ways you can stand out from the crowd. This goes back to the 'purple cow' example by Seth Godin.
2. Stand For Something
If you've seen any of the Steve Jobs' videos on Youtube, you'll notice that most of his talks are about vision and enabling technology to make the world a better place. So if you want to make money online and build a solid business on the internet, you need to start thinking bigger than yourself. Think about what you would do with the money that you earn online. What ideas do you have that can impact the world in a positive way?
3. Go Down To Every Detail
If you look at all the Apple product videos, you'll notice the level of precision and detail they go to, to ensure the consumers get the best experience. Similarly, home business owners need to have a clear and detailed action plan to reach their goals. The details can be:
Your webpage design
Your email auto-responder copy
Your overall funnel design
Your traffic sources
Your tracking mechanisms
By getting your hands on the iPas2 System, you can save yourself a lot of time and effort in your systems setup. You need to just plug-and-play.
4. Create Experiences
Apple builds products to create experiences for people. Are you looking at your homes based business in such a way that can create positive life experiences for anyone that joins you? If you look at all the top successful marketers in the world, they always create that 'positive expectancy' and paint a picture of what their prospects can experience by buying their product.
In fact, David Wood is a master in creating these experiences for his community.  If you have not see this guy speak, click here.
5. Give The Complete Package
If you see the Apple product line, they actually offer the complete package to their end customers. They ensure that they are able to cater to the needs of the market with whatever they want. Similarly, if you're running an online business you have to give your prospects a complete system to help them make money online.
6. Create Some Curiosity
The Apple events are always a hit! Usually you have tons of blogs writing rumours about what they are going to launch months before the actual event. This creates curiosity and also hype. This mystery actually helps in their overall sales, where people actually wait outside Apple stores in long queues to buy their new iPhone.
I recently flew 9000 miles to attend this event in Charlotte. The experience I got in this Empower Network Event was something like the Apple WWDC. Power packed, filled with curiosity and an amazing community which cares for your success in the 'make money online' world. I really got to network with so many other successful home business owners.
7. Find An Enemy
Many of us have grown up with superhero movies. And there's always a bad guy in the plot. Just like how Apple made Google (andriod) the enemy, you may also have to find innovative ways to find an enemy. For most home business owners the "corporate rat race" is the enemy. In fact the whole direct sales industry is 'pro-freedom' and against living a mediocre lifestyle.
8. Charge A Premium For Quality
While there are so many products in the technology space to complete with Apple, they have always stuck to a higher pricing for the quality. And due to this Apple is able to attract a higher segment of buyers, who end up buying their new releases again and again. Brilliant marketing strategy. Similarly, if you walk away from all the substandard systems online and invest in systems like iPas2, you will experience a high quality business experience in the 'make money online' space.
9. Don't Always Talk About Products
The 1984 commercial contains not a single image of the Macintosh. There's a mention of Apple and the Macintosh in the last 10 seconds. Same for "Think Different," where the ads weren't about products but rather the kind of people who would use the products. In the "I'm a Mac" campaign Jobs removed the computers and replaced them with people — two characters who serve as proxies for two different kinds of computers. Or consider the ad just below here, which you'll note doesn't contain a picture of a computer.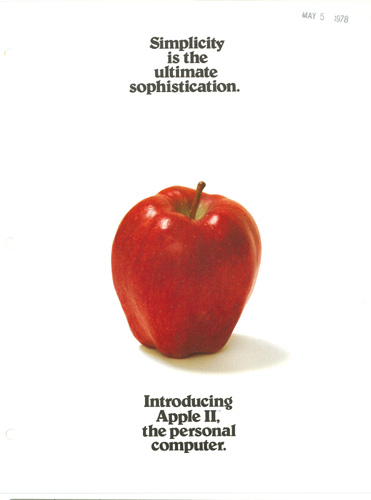 When you're promoting your home based business, stop talking about how great the products are. Stop talking about how great your company compensation plan is. Start talking more about how your prospects can benefit from using the product. This was what I learn from the Inner Circle Mastermind group.
10. Create A Cult Status
Apple has it's set of evangelists and haters too. You cannot please everybody. But if you see Apple, they have a huge following of loyal fans who will always buy Apple products for many years to come. I was watching this video by Simon Sinek on how Apply was able to achieve this cult status.
To create a cult status in your online business, you have to stand for something and speak your vision to the world. That's why I like guys like David Wood and Chris Jones, who really stand for something and have created an amazing platform for
home business owners
to really make money online in a legitimate and positive way!
Conclusion – Home Business Owners Can Model Apple To Be Successful
It really does not matter which business you are promoting, but if you can take some of these principles from Apple's success, you can see your home based business sky-rocketing and you can start making more money online than you can ever imagine.
Grow your business like Apple!
Hope you liked this post. Share your thoughts about Apple below.

Watch This Special Video Message!