When the going gets tough.. the tough gets going. Here's 20 Ways to Get Inspired to snap out of your current situation and move into a positive mindset and achieve success eventually.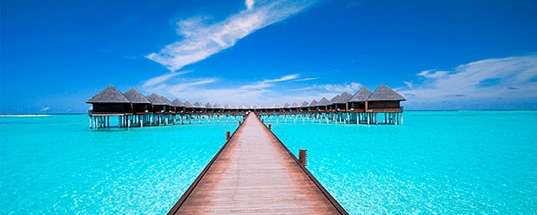 1. Read Entrepreneur, Read

I seek guidance and get great inspiration from Entrepreneur Magazine. It is for CERTAIN the most helpful magazine and then Inc. Magazine is a close second.
2. A Good Whack On The Head

Check out Life Hacker at http://lifehacker.com for the productive geek in all of us.
3. One Small Step

One Small Step Can Change Your Life: The Kaizen Way by Robert Maurer is a superb and fast read. He explains in English why the method of making small changes works better than trying to do something full blast (like quit smoking cold turkey, stop eating sugar, exercising 45 mins as opposed to start with 5).
It works for all parts of your life including a new venture that can make you feel overwhelmed. Instead, start small. i.e. Find one client or volunteer your service, so you can build up your experience.
4. Inspiration Must Be Your Own

If you're going to succeed, inspiration has to come from within. Sure, an external source of inspiration can help you get over certain hurdles. You can watch a movie like "Rocky" or meditate over an ocean sunset, or think about how your parents struggled to give you your chance. Ultimately, though, the only place to find real inspiration… is inside yourself.
5. Tips From The Best

Read this book, Grabbing Lightning: Building a Capability for Breakthrough Innovation and watch this video Carly Fiorina: The Dynamics of Change and Fear http://www.youtube.com/watch?v=w3IbKbDhfKw
6. Books. Seriously.

My primary resources for inspiration were (and are): books & articles by / about established business leaders (e.g., Donald Trump). I think reading the stories of how a great businessman or businesswoman got to be where they are today is an amazing way to boost self-confidence and inspire "big thinking". It's nice to read about the successes AND the failures that paved the way to the top – it really puts things into perspective and gives a realistic view of the journey that lies ahead for entrepreneurs in any arena.
7. What Irritates You

Let your daily life lead the way to inspiration. Problems you have or see are a tremendous source for inspiration and innovation. We live in a world where many services can be instantly contracted or automated, and most products can be fabricated on demand. If you think it, you can create it. So, do it!
8. The Secret

I have found deep inspiration and motivating power in the book – The Secret (Rhonda Byrne). It provides mental empowerment to manifest our destinies, achieve our dreams, and reach the stars!
9. Pick Up The Phone

None of the talk-shows, books or videos are as uplifting as an e-mail or a phone call from a friend who believes in you and your business. Mine have kept me from giving up many times over. They are always there, listening, advising, making deliveries, pasting labels on lids, you name it. And then there is that customer that always orders food when I am ready to give up! How does she know?
10. Tip Your Mindset

Rich Dad Poor Dad by Robert Kiyosaki was the tipping point that changed my mindset and opened up a whole new world of possibilities. It educates but keeps us out of the trap of a step-by-step how to book and takes you further into a mindset shift and a new understanding of how money works in your life. The mindset shift he created with that book changed my life – and my family's life forever.
11. The Best Book EVER

I think one of the most inspiring books for any person looking to become an entrepreneur is "Rich Dad, Poor Dad" by Robert Kiyosaki. I read that book when I was still in college and it literally turned my interests from being a school teacher to being in business. Just remember, stop following the "get rich quick" scams and just start learning how to create a business for some part-time income while you're already at your job. Then keep building that business until you have enough money to quit your job.
12. What Really Matters

Think about the business characteristics that are important to you and that you want to incorporate into your business. By focusing on items of importance (e.g. Green, Socially Responsible, Profitable, Help Veterans, etc.) I have seen groups develop businesses around these characteristics.This ensures the new business is something that you are passionate and truly care about while also inspiring new and creative ideas by merging the characteristics together.
13. Putting Good In Businesses

It wasn't until I read Good Business: Leadership, Flow, and the Making of Meaning by Mihaly Csikszentmihalyi that I knew how I would differentiate my company, which in my opinion, is critical to creating competitive barriers. Taking more than a page from Csikszentmihalyi's book, a major focus of my website is helping small businesses and nonprofits learn how they can value and foster employee satisfaction, source ethical suppliers, minimize harm to the environment and be good neighbors. Nonprofits and some for-profits go even further to make a social impact.
14. Outsource Your Life

The book that inspired me to create my products and start my business was the Four Hour Work Week by Timothy Ferriss. This book is awesome and I highly recommend it to anyone who doesn't want to live a traditional life. My business model changed from the one initially inspired by the book however the idea is the same and the way my company is structered has a lot to do with what I learned in that book! Its a great resource for everyone who is interested in doing something different!
15. Good To Great Tips!

From Good To Great by Jim Collins, "picture a huge heavy flywheel..and your task is to get the flywheel rotating on the axle as fast and long as possible." "..you get the flywheel to inch forward moving almost imperceptible at first. You keep pushing, and the flywheel begins to move a bit faster, and with continued effort, you move it around a second rotation. You keep pushing..then at some point–breakthrough! The momentum of the thing kicks in your favor, hurling the flywheel forward, turn after turn…whoosh!..its own heavy weight working for you." I relate this to my business all the time! pg. 164 hardcover book.
Got more ways to get Inspired.. Let's hear em below!
You'll love some of these posts too..
– 5 Ways To Bring Out The Superman Within You
– Top Books That Will Make You A Millionaire
– My 10 Law Of Attraction Tips
To your Success,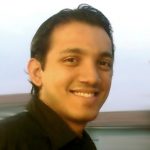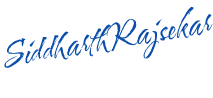 • Follow Me On Twitter – Click Here
• Check out my FB Fanpage – Click Here
• Wanna Work With Me? – Click Here