If you're just about to start Blogging, or if you've been blogging for a while and not seeing any results… this is going to be a very valuable piece of information for you! Thankfully for us socialmediaexaminer.com has put together an incredible article explaining the 21 Biggest Blogging Blunders to avoid or fix!
The 21 Blogging Blunders in Summary
#1: Not understanding your audience
The biggest mistake bloggers make is to misunderstand who their audience is. I see many blogs where the bloggers clearly understand the topic, but they fail to connect to their audience with their posts.
#2: Not having a strong niche

You can't overestimate the benefits of focus, and the more clearly and tightly defined your mission for blogging is, the more likely you are to develop a niche following that is equally as focused, passionate and valuable.

#3: Covering too many topics

Many bloggers want to appeal to as wide an audience as possible, so they write about a myriad of topics. The problem with this is that the scope of the blog can become lost and possibly disengage the audience.

#4: Inconsistency in blogging

The single biggest mistake bloggers make is inconsistency, both in quality and in publication frequency. That balance between the need to be consistently publishing and the need for consistent quality is the key to successful long-term blogging.

#5: Not committing to the process

More than just writing, however; you also need to write keyword-rich posts with persuasive, compelling titles that will be read, linked to and shared on social media sites.

#6: Focusing on quantity instead of quality

A good, in-depth blog post takes time to research, write and edit. Unless you're a larger company with a team of professional writers, there's not enough time in the day to do this well; thus there are a lot of blogs with underperforming material.

#7: Writing for yourself, not your audience

Although it might be cathartic to opine on your latest thoughts of the moment, if it isn't of value to your audience, your audience won't read it. Readers are selfish. They want information they can use.

#8: Making it all about you

Are you that interesting? A celebrity perhaps? If the answer is no, stop writing about yourself and write about something that your readers will find useful, interesting or entertaining.

#9: Bad writing

Good writing is concise, has a point to it and is accessible (in other words, easy to read and understand). But I would argue that half of the battle to gain readers comes down to simple, lazy mistakes that are easily fixed.

#10: Failing to engage readers with a compelling headline

The biggest mistake bloggers make is failing to engage readers with a compelling title and an opening statement or question that supports it. Think of the title as the label of a package, one that will only be opened if the label clearly or cleverly describes what's inside.

#11: Going it alone

Bloggers need to ask questions and go after a story. Bloggers should follow their instincts and interests. They should feel like they can reach out to other bloggers and people who have commented on posts. Contact companies directly.

#12: Adding to the noise

Don't fall into the trap where you feel like you've got to create content for the sake of creating content. Publishing material indiscriminately that lacks substance adds to the noise and diminishes your credibility.

#13: Only talking about your company, products and services

Whether you're a furniture company giving home decorating tips, or a B2B marketing analytics software company giving marketing tips, informative content puts the customer first and build trust before the sale.

#14: Not engaging with your readers

Acknowledging and responding to your readers as they comment helps build stronger relationships and more "social equity." People remember you when you take time to reply.

#15: Not taking time to respond thoughtfully to your blog comments

Interacting by responding to comments and questions is an important way to build readership because readers who are acknowledged are likely to come back.

#16: Not promoting your blog content

If you're writing great content, don't feel guilty about promoting it! Your followers want to know about your awesome content as well as the awesome content you share from others. Proper self-promotion is a win-win situation for both you and your audience!

#17: Not joining a blog community

There are tons of talented writers who would love to form a community blog based around wonderful content in your niche, which would accelerate your blog's growth with more promoters and give you a wider social circle to pull from for comments and sharing.

#18: Not collaborating with other bloggers in your industry

You could put a blogging group together in your local business community, or you could build a group from across the world if you want to! Each group member could agree to comment on blog posts of group members as well as promote posts through social media sites.

#19: Not sharing your expertise

By far the most common problem bloggers face is attracting loyal readers. But readers don't come from a void—they come from other authority blogs or sites where great information is shared and syndicated.

#20: Sacrificing keyword-rich titles for cleverness

With a keyword-rich title, your blog post will live on in search indexes and become a resource instead of a flash in the pan. Don't rely on a magical combination of shares and retweets to carry the torch for your hard work.

#21: Neglecting blog SEO

If each post utilizes SEO (search engine optimization) best practices, then it ranks well when the subject matter of the post is Googled. Neglecting this is the biggest mistake bloggers can make. SEOpressor is one of the most effective tools out in the market today, to keep your posts on Google Search Page 1.
I'm sure this will now help you get started on the RIGHT FOOT, Blogging the right way; or even help you improve your Blogging practices so that ultimately, YOU can succeed in BLOGGING.
To your Success,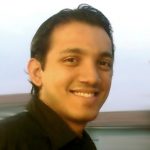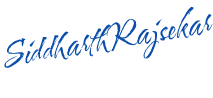 • Follow Me On Twitter – Cool Twitter Dude From INDIA
• Check out my FB Fanpage – Attraction Marketing Page (FREE Resources)
• Wanna Work With Me? – First Watch My 'Network Marketing 2020' Video