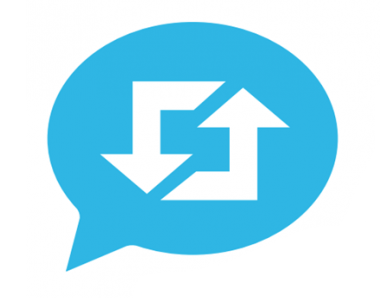 If you're an active twitter user, you'll know how important getting retweets actually is.
Here's a really cool article I stumbled upon recently with 49 data proven tips on getting more retweets on your twitter account.
Here's The Top 25
Ask for it. Have your family members, friends, and acquaintances to start the ball rolling.
Use call for action in your tweets. Phrases like 'Please retweet', 'RT' and 'pls RT' are proven words that get you more retweets.
Tweet more on facts and meaningful quotes, people bite on those stuffs.
Tweet less on idle talks, gossips, and small chats. Don't just ROFL and Wassup me, say something useful.
Tweet links. 52% of the retweet samples contain at least one link according to Microsoft Research. People get on Twitter to get updates or to learn something, so feed them that.
Tweet trending topics. Use Twitter Search and Twitter Trending features to discover hot topics to talk about.
Tweet breaking news (okay, this is a nobrainer).
Tweet about Twitter (yes, that gets more retweets statistically).
Tweet lists. Tip: tweet my 49 tips on how to get more retweets.
Tweet WTF topic (yes, curiosity sells).
Tweet the right labels. Use Google Trends to check if you are using the right terms in your tweets – cookie law is not the same as privacy law – use the right term if you wish to resonate well with your followers.
Get as many relevant followers as possible. The more followers you have, the more likely your tweets are going to be retweeted.
Interact with your followers and build trust. A simple auto-generated thank you note is fine, sending out personal message manually is better.
State your retweet/follow back policy clearly on your profile to encourage interaction. See how Ted Coine does it here.
Create a memorable title (good headline writing skill helps).
Repeat your best tweets shamelessly – use tool like Tweet Old Post.
Send out new tweets repeatedly to your followers.
Better still, schedule and send out the same tweets in various time in a day or week. For example, Tim Ferris posts the same tweet 12 hours after the first in order to reach followers from different time zone.
On timing, 2pm to 6 pm EST is the best time to ask for a retweet.
But not all Twitter users live in the same time zone. Tweriod helps track your followers and customize the best timing to send out tweets, make use of the tool. http://www.tweriod.com/
The best days of the week for retweets are Thursday and Friday.
Show that there's a real human behind the monitor, put up your personal photo on your personal Twitter account.
Send out retweets more often than you ask for it. Chris Borgan follow a 15:1 ratio where he will promote others' tweets fifteen times for every self-promotional tweets.
Don't just tweet the title of an article, add value to your tweets with your personal comment or summary of the subject.
In the same time, leave room for retweets. Your tweet length shouldn't exceed 120 characters.
Here's a good infographic by Dan Zarella:

If you found this post on retweets useful, please share your thoughts below.
Looking to make an extra $5,000- $10,000 per month? CLICK HERE
Want a step-by-step blueprint to quitting your job? CLICK HERE
Struggling to generate leads for your home business? CLICK HERE