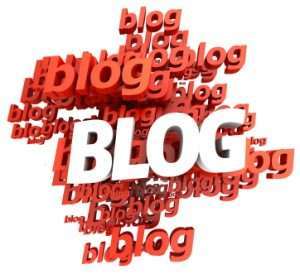 Do you have a blog of your own and want to know how to maximize results…? Here are my 5 simple keys to getting the most out of your blog.
1. Post Frequency
Blog Frequently, at least a few times per week. The biggest mistake made by bloggers is to let weeks or even months go by without blogging. If your blog is not being updated it will no longer be considered "sweet" to the search engines, by that I mean it will be considered a "dead" blog and they won't visit as often.
2. Commenting
Start leaving comments on other successful blogs, and then eventually leave a link back to your site after creating a relationship.
3. Research
Research the most popular blogs within your category; you can use bloglines.com for your research. Look at what they are doing and try to model their success without copying.
4. Linking to Directories
Add your links to the blog directories to gain more backlinks. In search engine optimization (SEO), page rank is at least partially determined by the number of sites that link to yours. It's important to gain backlinks honestly, and if a lot of other sites link back to you, you will naturally get more traffic to your page.
5. Tracking & Analytics
Monitor your web stats to see where your traffic is originating. It is important that you use a web stats program that can show you how many people are "bookmarking" your site. A good bookmark ratio is a good sign that people are interested in your blog and have plans on re-visiting it.
Follow these steps and you will be moving forward with a very successful blog. Please remember each blog post does not have to be pages in length. It can be as little as one to two paragraphs. Keep in mind that whatever you post should be valuable to the user and elicit a response.
Here are some other posts that you may find useful:
– Why The Heck Do I Have To Setup My Own Blog?
– Scientific Structure Of A Perfect Blog Post
– 5 FREE Tactics To Drive More Traffic To Your Blog
Do you want to make money blogging??

Click Here