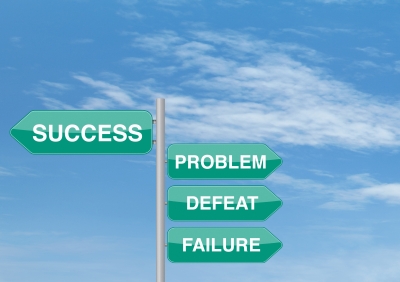 While I was researching today about habits of most successful people, I stumbled up on this really cool article on Entrepreneur.com talking about the 9 things that successful people never do.
We've heard time and again that 'success is a habit', and the more we can imbibe into ourselves some of these timeless principles the more successful we can become.
Out of the 9 things, I was particularly attracted by 5, which I have listed down below. To read all the 9 points you can go here.
1. Successful People Won't Forget
Emotionally intelligent and successful people are quick to forgive, but that doesn't mean that they forget. Forgiveness requires letting go of what's happened so that you can move on. It doesn't mean you'll give a wrongdoer another chance.
Emotionally intelligent people are unwilling to be bogged down unnecessarily by others' mistakes, so they let them go quickly and are assertive in protecting themselves from future harm.
2. They Won't Prioritize Perfection
Emotionally intelligent and successful people won't set perfection as their target because they know it doesn't exist. Human beings, by our very nature, are fallible. When perfection is your goal, you're always left with a nagging sense of failure, and you end up spending your time lamenting what you failed to accomplish and what you should have done differently instead of enjoying what you were able to achieve.
3. Successful People Won't Live in the Past
Failure can erode your self-confidence and make it hard to believe you'll achieve a better outcome in the future. Most of the time, failure results from taking risks and trying to achieve something that isn't easy.
Emotionally intelligent & successful people know that success lies in their ability to rise in the face of failure, and they can't do this when they're living in the past. Anything worth achieving is going to require you to take some risks, and you can't allow failure to stop you from believing in your ability to succeed. When you live in the past, that is exactly what happens, and your past becomes your present, preventing you from moving forward.
4. They Won't Hang Around Negative People
Complainers are bad news because they wallow in their problems and fail to focus on solutions. They want people to join their pity party so that they can feel better about themselves. People often feel pressure to listen to complainers because they don't want to be seen as callous or rude, but there's a fine line between lending a sympathetic ear and getting sucked into their negative emotional spiral.
You can avoid getting drawn in only by setting limits and distancing yourself when necessary. Think of it this way: if a person were smoking, would you sit there all afternoon inhaling the second-hand smoke? You'd distance yourself, and you should do the same with complainers. A great way to set limits is to ask complainers how they intend to fix a problem. The complainer will then either quiet down or redirect the conversation in a productive direction. Successful people never hang around any negativity.
5. Successful People Won't Hold Grudges
The negative emotions that come with holding onto a grudge are actually a stress response. Just thinking about the event involved sends your body into fight-or-flight mode. When a threat is imminent, this reaction is essential to your survival, but when a threat is ancient history, holding onto that stress wreaks havoc on your body and can have devastating health consequences over time.
In fact, researchers at Emory University have shown that holding onto stress contributes to high blood pressure and heart disease. Holding onto a grudge means you're holding onto stress, and emotionally intelligent and successful people know to avoid this at all costs. Learning to let go of a grudge will not only make you feel better now but can also improve your health.

Watch This Special Video Message!