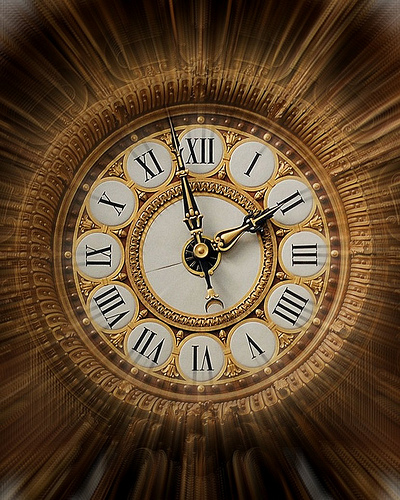 A beggar and a millionaire have the same 24 hours in a day. The only difference is "what" they do with the time they have in their hands.
Here I talk about the 5 things that I do consistently on a daily basis, which has personally helped me compress time and get more done in less time.
For some of you that do not know me personally, I make music, run a full fledged business, I blog daily, record videos, interviews, make money through affiliate marketing on the side as well as have time for my spiritual life and other activities involving my family.
Here's How I Compress Time
1. My Focus Areas In Life Are Clearly Defined: If you don't know where you want to go, you can might as well go anywhere you want. This is the most important of all the 5 steps, to know where you want to go. Your focus areas.
In my case, my focus areas in life are SCION, my affiliate marketing business, my music, and my spiritual life. If any thing does not fall under any of these 4 buckets, I don't bother spending too much time in that area.
2. I Speak Less And Hear More: Yes, this is directly related to compressing time. We have two ears and one mouth, designed by nature. And if we are able to follow this same ratio in our urge to speak, you can learn more and will also get to do more in life. This may probably be my personality type, but it has tremendously helped me.
3. I Make My Ears A Bottomless Well – This technique will completely transform your life in the next few years. Whenever you have a down time where you're not actively using your brains – when you're driving, doing mechanical repetitive tasks, or just your free time, plug your ears with some good quality info.
I'm a part of this Elite Inner Circle where I'm on a monthly subscription to get the best advise from the best people in the marketing world. I load these audios on my iPhone and play them when I'm driving around town.
4. I've Stopped Thinking Of Education As Linear – We are always made to think that we have to learn a lot of stuff and than we will become successful. The whole 'broken' education system is based on this model of learning for a long time and then earning later on in life.
The way the world is progressing today, I believe that the most successful people are those that learn, do and teach simultaneously. Education is not linear anymore.
5. I'm Always Look For Shortcuts (Wormholes) – If you've studied the String Theory, it's all about going from one point to the other with the least effort. That's why I'm always looking for shortcuts to model the best people.
Remember in the movie Interstellar, they get into the wormhole? They find a shortcut? The same way, you'll have to find yourself mentors who you can learn from quickly and implement. Shortcut doesn't mean that you cheat or do something unethical. It's all about finding ways to do things faster by learning from the best.
Conclusion – Do What Works For You
What I've mentioned above are techniques that works well for me. But I hope you get the core message that, to get more done you have to tweak your lifestyle, since we all have the same 24-hrs in a day.
Be very choosy on where you spend your time. The more aware you are of this, the more you can compress time, get more done and live more fulfilled in life which is really meaningful and productive.
If you enjoyed this post on time compressing techniques, please share, like and comment below.
Looking to make an extra $5,000- $10,000 per month? CLICK HERE
Want a step-by-step blueprint to quitting your job? CLICK HERE
Struggling to generate leads for your home business? CLICK HERE