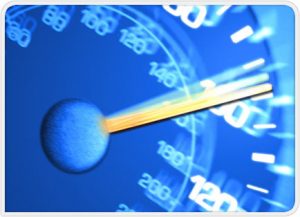 If you've been blogging and noticing that you're blog is a bit too sluggish, here are some quick tips for you to speed up wordpress. In fact many people don't realize that the search engine ranking on Google depends a lot on how fast the blog loads.
Google is very particular about having only faster loading sites on the top of their search engines. So if you've been feeling that your blog really requires a quick fix for speed, this post will fix that for you. 😉
Ok, here are my 5 Steps that can Speed Up WordPress
#1 Let Some Plugin's Go : It's a fact… plugins play a huge part in your blogs' load time. The more you clutter on your back end, the slower your site gets. Every time that I used to see a new plugin being launched on Warrior Forum Special Offers, I used to buy it and try it on my blog. But then, I realized that this is really not helping me get the results I wanted. So I cleaned up my plugins, and uninstalled all the ones which I felt really need NOT be there, and saw a huge performance boost. This can really speed up wordpress.
#2 Caching Works: Cashing makes WordPress cache the database instead of making multiple server requests. Reducing the number of requests can save a lot of load time. I recommend this plugin called WP-Super Cache that can speed up wordpress for you.
#3 Kill The Spammers: There's are so many spanners prowling on the internet that sometimes, if you do not take the right precautions, your site can slow down like crazy! And I mean that. Comment SPAM sucks and have heard of some peoples' hosting accounts being shut due to this overload. So to protect your WordPress blog from these spam attacks, I recommend 3 plugins:
WP-reCAPTCH
#4 Choosing The Right Theme: Many people do not realize this, but choosing the right theme can save you a lot of time and money when you're blogging. Many of the themes out there (especially the FREE ones) really aren't coded in a way which is suited for fast load time. Cut down the number of images, choose only good theme makers like Elegant Themes, Woo Themes or any reputed theme designers. There are tons of FREE crappy themes, which you should ignore
#5 Keep Your Front Page Clutter-Free: I have seen that most of the MLM Bloggers have their affiliate links pasted all over their front page hoping that they'll make a decent sale via affiliate commissions. Now this can be a total speed killer for a wordpress blog. Limit your images to 3-5 max, on the home page. Try to compress the images to JPGS or PNGS, keeping it all well below 100kb in size per image. Having your homepage clutter FREE can really make your site load faster.
Now that you know how you can speed up wordpress, visit

Pingdom

 and test the speed of your blog now. Anything more than 12 seconds to load is NOT GOOD.
Use the tips given above and see the difference.
Speed Up WordPress Today!
To your Success,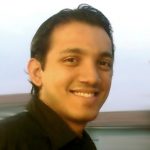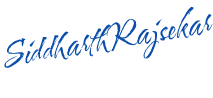 • Follow Me On Twitter – Cool Twitter Person
• Check out my FB Fanpage – Attraction Marketing Page (Get your FREE eBook)
• Wanna Work With Me? – First Watch My 'Network Marketing 2020' Video