Blogging is the buzz word today, but there are many home business owners who really do not understand how 'Effective Blogging' works!
If you actually think about it…it's in the heart of great content that lies great communication, and that's where you can differentiate between a regular (run-of-the-mill) blog and a highly valuable blog, which you really feel like coming back to, again and again.
Here's are the 7 C's of highly Effective Blogging
1. Completeness
Your blog post is complete ONLY when your reader gets all the information they're looking for. Sometimes you may assume that your reader will get the point, but that's not enough. Always complete your thoughts and your lines well, to an extent that there is no doubt in your readers mind, to what you're trying to convey to them. Give your readers the complete picture. Describe, what are their benefits and what are the results that they can expect. That's effective blogging.
2. Conciseness
This is one of my favorites. Conciseness the art of telling the most, with the least amount of words – without sacrificing any of the other C's. A concise message can save you and your readers a lot of time. Effective blogging drives the point straight in, without much rambling around. Read through your post and reduce all the extra words, which you know are not required.
3. Consideration
Effective blogging starts with 'keeping your ideal reader in mind'. Most bloggers just love writing whatever comes to THEIR head, but the key is in crafting your blog to address the problem that your ideal reader has got. Put yourself in your reader's shoes and think… "Will this post be beneficial to my reader? Will this be a solution to his/her immediate problem?" And your answer is a YES, then you've probebly got your Consideration part right!
4. Clarity
Clarity is the key. Getting the message from your mind, into the mind of the reader ACCURATELY is called Clarity. Choosing the right words in your post will really help. Use short words, and write in a way that's like a conversation between you and the reader. Avoid using all that technical jargon. It really doesn't matter how big a vocabulary you have, because if you are not able to convey the message there is no point.  Use familiar language and write your heart out. That's effective blogging.
5. Courtesy
Do you ever reply to your comments? Are you thanking the people that are sharing your posts to other places? When you show your sincere attitude of appreciation and gratitude, then you become a more likable person. Be thoughtful, appreciative, helpful, and truly respectful to your readers. Remember you are building a community here, so you want to promote values that define you as a person. That's effective blogging.
6. Concreteness
Be specific and define all aspects very clearly in your writing style, coz leaving things vague and general will not help you or the reader. Use active verbs rather than passive. Analogies really work. Show off your personality and your voice—that's what makes readers hang on to every single word. That's effective blogging.
7. Correctness
This is something that can easily be fixed. Punctuations, spellings, grammar, accuracy of facts and figures, all these need to be reviewed before you can even hit the PUBLISH button. That's effective blogging.
Here's my other post of the 21 Biggest Blogging Blunders. If you found this post useful, shutout in the comments section below.
To your Success,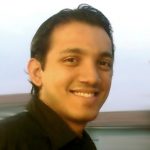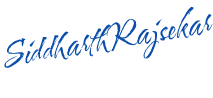 • Follow Me On Twitter – Cool Twitter Person
• Check out my FB Fanpage – Attraction Marketing Page (Get your FREE eBook)
• Wanna Work With Me? – First Watch My 'Network Marketing 2020' Video