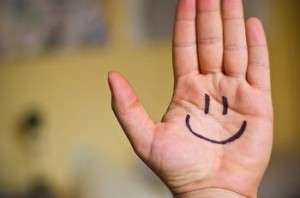 Why is having a Magnetic Personality important while building a home based business?
Simple, the more people like you, the more they will trust you. The more they trust you, the more they will buy from you. The more people buy from you, the more money you make.
I think that one of the greatest things you can do to attract people to you like a magnet is to make people feel good about themselves. Why does this work? It's simple. It's basically a neuro-association at work. People connect and associate good feelings to you after a while.  Let's look at some practical tips on how you can do this.
1. Communicate with Empathy
When you have your messages, blogs, videos and other social media posts focused on your prospects needs, then you have a higher chance of building a rapport with your prospect as compared to just rambling about what's in your head and what you think about.
2. Appreciate Friendship
If you've got a bunch of friends on Facebook who are truly adding value to your life, just open up and mention it on their wall. Appreciate the friendship that you already have and you'll magically start seeing others liking you more than ever before. Make sure that you do this in a sincere and genuine way. People can sense fake appreciations on a sub-conscious level.
3. Listen Lovingly
The reason why God has given us 2 ears and 1 mouth is so that we listen more and speak less. If you really want to have a magnetic personality, focus on listening to people more than you speak. This will not only make you likeable but will also let you know more about the person that you're talking with.
4. Have a Selfless Mindset
On a very subtle level, people can actually sense what you are all about. The minute anyone gets even the slightest hint that you want to make use of them, they immediately get turned off. Having a selfless mindset will only happen when you have a daily routine of gratitude and an mindset of abundance.
5. Smile Sincerely
Fake smiles out of the door! You don't have to have a Barbie smile all the time. Just smile from your heart and not from your face. The difference can easily be made out from the person looking at you. Having a pleasant smile which is sincere comes across and the more you add this into your personality, you'll notice that people will start liking you more.
6. Build Social Proof
As you're building your home business, keep building more and more social proof by way of testimonials and comments from friends truly appreciating you. The only way you can build social proof is by providing value and being genuine in your interactions. The more you build this social proof, an automatic perception is created in the minds of those who did not know much about you.. to start following you even more closely on social media or offline.
7. Remain Peaceful
An agitated mind is never a good recipe for attracting people to you. Remain peaceful, have a good morning routine with meditation or yoga which can help you remain calm and peaceful.
8. Personal Growth
To have more than you got, you've got to become more than you are. If you add into your daily routine a good chunk of time for personal growth, like reading a book or listening to some audio for 15-30mins per day, within a short span of time you could be one of the experts in your field. People will get attracted to you by the knowledge you have acquired.
9. Have an Open Body Language
The open stance has arms and legs not crossed in any way. Open hands show that nothing is being concealed. Relaxed clothing – Clothing is likely to hang loosely and actions to loosen clothing may take place, such as removing a jacket and unbuttoning a collar. By having an open body language you have a higher chance of people opening up to you and getting to know you better.
If you enjoyed this post, please share, like and comment below.

Looking to make an extra $5,000- $10,000 per month? CLICK HERE
Want a step-by-step blueprint to quitting your job? CLICK HERE
Struggling to generate leads for your MLM business? CLICK HERE