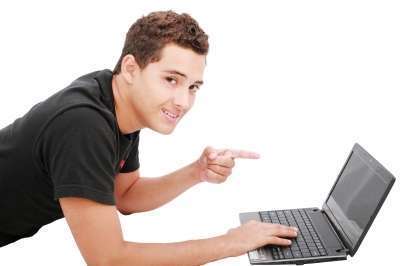 Blogging has gone far. From merely a medium where people share their passion, it has evolved into a thousand-dollar business.
Believe it or not, many people left their corporate jobs because they earn as much through blogging.
One of the reasons why they loved it is that they can work from home. In this article, we'll get to know more of the perks of blogging based on experiences of established bloggers.
Write sponsored posts and earn
Frances of Topaz Horizon was a magazine editor for OK! She's now a full-time mom and blogger.
Just like most successful bloggers, she gets paid to review certain products from companies. Most of these products are for babies. As a mom, having the chance to work from home and being with his two boys is a reason to love blogging even more.
If you are a mom who wants to be with your kids and still be able to "work" to pay your bills, you can setup a blog and earn. You can also get freebies once you have an established blog.
Blogging is an enriching task
This task won't only develop your wits as you write each day. You can also share new information to people. It's a two-way learning. Rebecca, author of Biteable Beauty, said that blogging offers her endless achievement. It's by sharing useful knowledge to people. As a blogger, she gets to share her passion while educating her readers.
Work anytime and anywhere
What's awesome about blogging is that you can do it anytime and anywhere as long as you have a laptop and an internet connection. Then include a good camera for your own pictures.
This time, you control your time and you don't need to work in an office. You don't have to dress up and impress others. Most bloggers choose to work from home as it is the most comfortable place to jot down their ideas. You can also work while in a vacation.
You are your own boss
Say goodbye to the competitive office environment. When you were in the corporate world, you only follow rules given by the management. As an employee, you eventually have to abide with terms that will benefit your company. But this time, you have a complete control as a blogger. Now that you are a professional blogger, things are more flexible.
Blogging gives financial security
If you're thinking of ways to earn online, blogging is among the best options. A blog post a day keeps the bills away. Yes, just keep on writing until you attract readers. You simply never stop writing.
If you'll visit TechCrunch, which ranked as the number one blog three years ago, you will notice that it does not only post a single article each day. It has at least three posts a day. The owner, Michael Arrington, earned $200,000 a month in 2010.
Nobody starts big. It's hard work in the first place. If you gave up because you only have a few blog views, you'll waste that chance to get traffic on your blog.