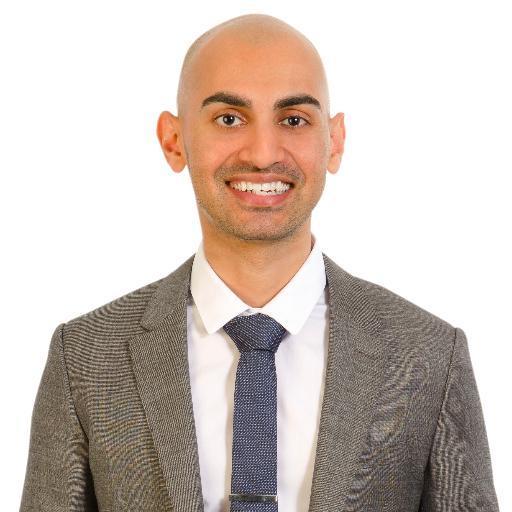 Blogging is the future! So you must be wondering, 'who the heck is Neil Patel'?
Unless you have been living under a rock, here's someone who's literally been idolized and one of the youngest millionaires in the blogosphere.
He was recognized as a top 100 entrepreneur under the age of 30 by President Obama and one of the top 100 entrepreneurs under the age of 35 by the United Nations.
He helps companies like Amazon, NBC, GM, HP and Viacom grow their revenue.
The Wall Street Journal calls him a top influencer on the web, Forbes says he is one of the top 10 online marketers, and Entrepreneur Magazine says he created one of the 100 most brilliant companies in the world.
Neil has also been awarded Congressional Recognition from the United States House of Representatives.
The 10+ Years Blogging Journey
Nothing like experience. Neil Patel has been blogging for more than a decade, and I actually picked up these 100 lessons from his original post on QuickSprout.

Blog Headlines
Higher ranking for keywords can be achieved by incorporating headings and

 

subheadings.

Blogging is a continuous, focused strategy. Keyword optimization for blog posts won't work. Only high quality content does.

Keyword stuffing will only harm and not help blog posts.

New readers and backlinks can be gained by creating great infographics. These also boost site rankings.

Longer posts exceeding 2000 words rank higher on Google.

Content must be written for human consumption and not search engines.

Interlinking blog posts helps in indexing and crawling.

Yoast SEO plugin

can be used for WordPress blog.

Include only one or two paragraphs of a blog post within an email to help drive traffic back to the site.



Blog SEO

Casual subject lines also helps with email opening rates.

Short and sweet email subject lines help with opening rates.

Return Path

 certification increases emails to  inboxes.

Email providers with shared IP are a definite no. Listings managed right need a dedicated IP to help with deliverables.

Unless your offer is very valuable, you stand to lose subscribers as well as your reputation.

Opt-in rates increase when email offers are related to specific blog posts.

Emailing readers who ignore emails must be stopped, to avoid spam issues. The email provider can help filter these.

Increased link numbers in emails, greater than three causes them to go into spam.

Every time a blog post is published, an email needs to go out to all subscribers. Emails should be limited to may be two to three times a week. That when blogging will work.

Use the "get instant access" call to action, when testing call-to-action button for your e-book offer due to better conversion.

Offering a free e-book is one of the best ways to collect email addresses.

Opt-ins beneath blog posts and in side-bars can also be used to collect emails.

Not all visitors hate pop-ups, although you might think otherwise.

Entry and exit pop-ups work best to collect emails.

Readers who review your blog posts through emails, also share content across the web easily.

Use email marketing to get people read your blog.

Data and Facts in headlines make them more shareable within the B2B forum.

Email marketing

Headlines must be short and sweet, or else it decreases your click-through rate.

Remember, a blog post's most important part is the headline.

Long headlines get snipped with Google's search results. Keep them less than 65 characters.

Never make assumptions about your readers. Always A/B test your blog headlines.

Think one step ahead, about what people would search to find your blog on Google. Use those words and phrases in some form within your blog headlines.

Click-through rates can be increased by using negative words within headlines

Odd numbers get more clicks than even.

The first and last 3 words are often the only things people scan within headlines.

Use headlines to address readers.

Ensure clarity of your headline. Bounce rates increase if people don't know what they read.

In case you are doubtful of writing great headlines, use the help of 

these formulas

.

Avoid click-baiting your readers. You stand to lose their trust if they are deceived.

Excite curiosity whenever possible. It enhances Facebook shares. That's when blogging works!

Headlines packed with emotions are a great way for people to read your blog post.

Get inspiration from magazines. They tend to feature popular headlines.

A 

headline generator

can always be used when you are stuck. Although not the ultimate resolver, it will atleast help get you started.

Short headlines are also apt for a tweet.

Content Writing

Check grammar and spelling errors in all posts, since it affects readership and search engine rankings.

Always start a blog introduction with a question. This makes for a great reading hook.

"You" and "I" when used within a post, creates a conversational piece.

Always wrap up a blog post with a conclusion. It provides key points and summarizes your message.

Subheadings when used within the post body, make posts easier to read.

While blogging, Bold and italicize words and phrases to embellish your writing.

Bullets and numbers makes content more easier to understand.

Outline the text before writing. This speeds up the reading process.

Story telling is a great way to differentiate your content from the rest.

Confide in your readers with words. This build an emotional connect.

Write what you are passionate about. This identifies you with your readers and your posts will do well.

Try out different writing styles to help identify your voice.

Write when an idea gnaws at you. This focused approach to writing will help you blog efficiently.

Go slow with writing, because creating good quality content takes time.

Forgo publishing every written material. Many posts can suck, and you must avoid releasing them. It can happen to the best of us.

Avoid fluff. Make your point as quickly as possible. Fluff doesn't help.

If writing is a struggle, hire an editor who can help.


Blogging Idea Generation

Great ideas don't just pop up when in front of a computer. Interact with people, experience the world, get inspired by others.

Buzzsumo

 is a great tool to generate ideas.

See what your competition is doing. What works for them will generate ideas for you.

Google Analytics can be used to analyze posts. Topics that receive very little traffic can be stopped.

Books and magazine are great references for ideas.

Ideas need to come naturally and must not be forced or else they turn out bad posts.

Ask others for help whenever you are stuck. Friends and peers can share ideas.

Qualaroo

 is a tool that can help generate ideas from visitors to your website.

Subscribe to the popular community forums. Look for frequently asked questions to get ideas on blog topics.


Blog Commenting

New and trending blog topics can be found on

Google Trends

.

While blogging, end your blog posts with a question for your readers. This increases response.

Blog trackbacks serve to distract readers and interfere with their comments. They must be removed from the blog.

Threaded comments help with better responses.

Facebook comments must be avoided. Their text can't be crawlable and hurts site rankings.

Expecting people to comment without responding to them displays a lack of etiquette.

Always respond precisely when responding to comments. It shows that they matter.

Respond immediately to comments which will elicit more responses.

Email notifications can let prior commenters know about new comments, using plugins such as

Subscribe to Comments

.

Spam comments can be reduced by moderating comments.

Encourage people to comment personally with their names, and not site names.

Self-promotion can adversely affect you. Help readers with information and not enticing them to buy. This creates goodwill and eventually helps sales.

Personal involvement and experiences always elicit comments.

9a.m. is one of the most probable times that people will use to comment.


Scheduling Blog Posts

Publish blog posts consistently to grow traffic organically.

Maintain a regular posting schedule. It could be either once a week or once a month.

Mondays through to Thursdays have been found as the best blogging days.

Friday, Saturday, and Sunday pull in lower traffic.

Mornings are when blogs are read, afternoon come a close second.

Scheduling of blog posts must be done on 

Monday at 11 a.m.

Blogging twice a day generates increased inbound links.

Women being busy, don't catch evening posts unlike men.

Social Media

Social shares can be generated by using scrolling social buttons like 

Flare

.

Placing two or three social media options will generate more shares on each blog post.

Social media buttons can be placed at the bottom and side of a post.

At 5 p.m. EST. is when content must be shared on twitter since traffic is very high.

Multiple Twitter shares for the same post maximizes visibility.

Facebook content sharing mostly happens at 12 p.m. EST, Saturday.

Get people to share more across social media by simply asking at the end of each post.

Using more 

social meta tags

, gets more social traffic.
Co-workers, are a great resource to share posts across social media.
Found This Post useful? Hit The Share Button!