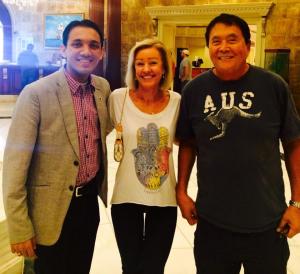 Today is one of the most memorable and magical days of my life… September 21st, 2014.
I got to spend quality time with the multi-millionaires and best-selling authors of the book "Rich Dad Poor Dad", Robert and Kim Kiyosaki.
In this video I talk about my experience meeting them and how Robert and Kim really are as people.