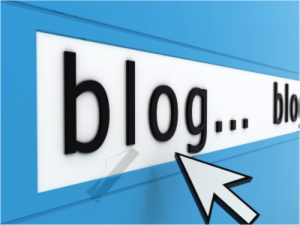 I started blogging back in 2007 and I really did not understand the science behind a good blog post.
After publishing and learning from other successful bloggers in the blogosphere, I understood that the blogs that generate high numbers of traffic and readers are those blogs which have '5 key ingredients' and awesome content which solves the targeted prospects' problem.
Example, if you're reading this post, you may probably be a blogger or marketer yourself, who's looking at ways to get more of your blogs opened.. right? And thankfully I have the solution for you.
My Secret Tips For Better Blog Open Rates
1. Know Who You're Writing For – The first key to better blog open rates is understanding your market. If you're not sure whom you're writing for, then there is now way you can attract anyone to your blog post.
What I did was actually created an imaginary 'blog reader persona'. And whenever I write a blog post, I evaluate and see whether this content will resonate with the blog reader persona or not. This helped me increase my blog open rates by 320%.
2. Write Your Headlines Well – Your headline is like the grease slide. If people do not get impressed by your headline at the first instant, there is no way they will read your blog post, no matter how well you might have written your blog post. I suggest you download this free guide of 52 HEADLINE HACKS which you can use to write good headlines.
I usually have my headlines planned and written first, before I start writing any blog content. (This is a Golden Tip) 🙂
3. Write Like How You Speak – When you write blogs the way you speak, then you'll find your readers more responsive to your 'call to actions'. Whenever I ask people to share my blog, etc. I most often get a response. Besides today people want information very quickly and to the point. So give it the way you would want to consume content. Crisp, simple and with value.
4. Do a Quick SEO Research – I really don't use any complicated SEO tools, but am still able to generate a hole bunch of traffic to my blog by simply using the power of the Basic Google Search. Example, I just typed in a keyword 'viral blog posts' on Google:


I use some of the top suggestions given to me by Google to add to my blog tags when I publish my blog post.
That way I also get relevant and targeted traffic to my blog too. Those who are searching for any of those 'keywords' or 'key phrases' will easily find me.
5. Blast Your Blog Post All Over The Internet – I use a tool called Onlywire to blast my blog post all over the internet. It costs around $9.99 per month but well worth every penny.
Whenever I make a blog post, it goes to over 50+ social media and social bookmarking websites automatically.
This not only helps me get good quality backlinks back to my original post, but also because I have well written headlines, I get better open rates on my blog posts.
If you found this post useful, please share, like and comment below.

How I Made Over $20,559.11 Using This Blog! – CLICK HERE