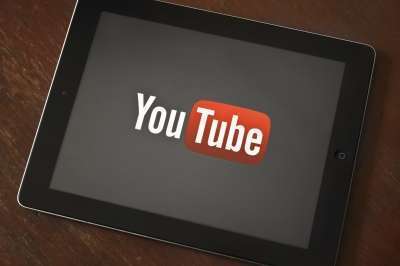 Youtube is the second largest search engine in the world and if you didn't realise yet, there is a whole lot of money you can get out of Youtube if you put your mind to it.
In fact with all the videos that I have been putting on my Youtube channel over the last few months, I've personally been able to monetise over $15,000 of affiliate revenues in the last few months (income proof).
A few years back, I was struggling to meet ends in my life and I turned to the internet as hope. I did continue struggling for 3 years and today, I must say that the reason why I'm able to monetise my passions is because of the this training course which I took.
While I was browsing online about different ways to make money using Youtube, I stumbled upon this really cool article written by Joel Brown & Jack Jay on Addicted2Success.com talking about "11 Creative Ways To Make Money Using Youtube". 
My Top 5 Ways To Make Money From Youtube
There are actually 11 creative ways, but I have picked my top 5 from Joel and Jack's list of 11.
1 – Tutorials
Michelle Phan is a 25 year old who creates makeup tutorials and teaches women how to purchase cosmetics. Miss Phan's vivacious persona and sharp tutorials made her an instant sensation with over 3 million subscribers and more than 647 million video views.
Michelle Phan has been asked by Lancôme to become their authorized video makeup artist. She is just one of many that have made some serious cash from creating a successful tutorial youtube channel.
2 – Reviewing Affiliate Programs
An easier, faster and probably the most effective method of making money on YouTube is by promoting affiliate products and then linking them in your description field. To get guaranteed sales through this method, all you need is to show how the product is used to get results. This way you will be able to make a lot of sales.
 In fact I review many affiliate programs and this one specifically helped me earn a decent 5-figure income using Youtube videos.
3 – Create a Series
Brother's Benny and Raffi Fine made their You Tube "Kids React" series profitable. With over 360 million views, it is easy to see why. The videos show teens and children responding to pop-culture and other viral videos.
They have had so much success they can now afford to hire a team of ten employees to work with them.
4 – Create a Hit Single!
South Korean sensation Psy showcased his song "Gangnam Style" on YouTube and the rest is history. Not only has he clocked up more than 7 million likes and over 1 and a half billion views, Justin Bieber's manager has added Psy to his roster, his single reached pole-position in the iTunes charts in at least nine countries, and he's now a multi-millionaire just from google ads on his YouTube video!
Teen artist, Rebecca Black also cashed in on her millions when her single "Friday" went viral on YouTube. She can thank TV host Jimmy Fallon after he shared her "Friday" video clip on late night TV across America resulting in a domino effect of stardom.
5 – Become A YouTube Partner
Currently there are more than 15,000 YouTube partners throughout the world, and online video advertising has reached a staggering $3.4 Billion in 2012; it is expected to reach over $5 Billion in 2013. Most of them make a career out of their videos, with some managing to make 6 figures or more in a year. Partners in this program share income generated from rentals and InVideo overlay ads. They also get opportunities to participate in branded entertainment openings. The YouTube partners are usually featured on YouTube's homepage, meaning that they enjoy more views and more chances of making money.
It is important to note that, to get into YouTube Partner Program is not easy and requires one to gain subscribers even before applying for the program.
Click here to read all 11 creative ideas on how you can make money from Youtube.