The first impression is the lasting impression, even when it comes to your blog graphics!
Whether you like it or not people judge your blog by the way it looks and by the way you have organised your content.
Here's an example of an extremely crappy looking site. (not sure if it still exists)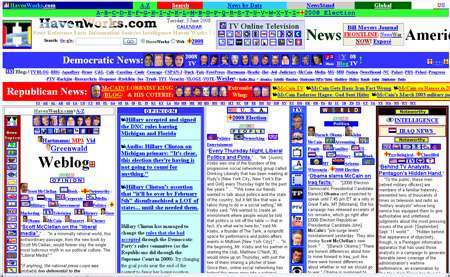 Really can't imagine what the web designer had in his/her mind while building this site! Must have been from the stone age.
Today.. things are different.
You really don't have to be a designer anymore to create great looking blogs. But you just need to have a keen design sense.
How To Develop A Good Design Sense?
While I was looking up on Google on how to develop a good aesthetic sense of design, I stumbled across some really cool articles, of which I picked up a few points from Indusnet, talking about this topic.
Look for beauty around you – Find inspiration in all things that you see and apply that beauty to your own blog.
Appreciate all forms of art – Music, painting, literature, films etc. can all teach you about aesthetics. Art forms always teach their connoisseurs how to appreciate beauty and how to develop a sense of aesthetics.
Look for beauty in yourself and others – Appreciate all the good qualities that you have and that others posses. Translate those qualities in great design ideas. For instance, appreciate the simplicity of your friend; and apply that simplicity to your website. Simplicity and minimalism are some of the most important qualities of a well-designed website
 Reject what is unpleasant or unnecessary including shallow appreciation of beauty – Learn to discriminate between shallow appreciation of beauty and inherent beauty. Hollow appreciation of external beauty is vulgar; and that is not aesthetics at all.

Learn from all things beautiful – When you notice beautiful things and appreciate beauty in nature, you will observe that we are hard-wired to appreciate things that are perfect. Perfection can be described as a cognitive schema that makes us more attentive to geometrically uniform patterns. Such geometrically uniform patterns can be found all over the natural world.
You just need to start observing the world around you more closely, and you'll automatically start observing the aesthetics and beauty around you, and this will help you develop that keen sense of design.
This is how I developed my blog graphics – it was by learning from other beautiful blogs.
Why Your Blogs Require More Visual Content
Visual content has a higher appeal that just textual content. Though textual content is really useful to be found by search engines, having a visual edge can give you can added advantage compared to other competing blogs.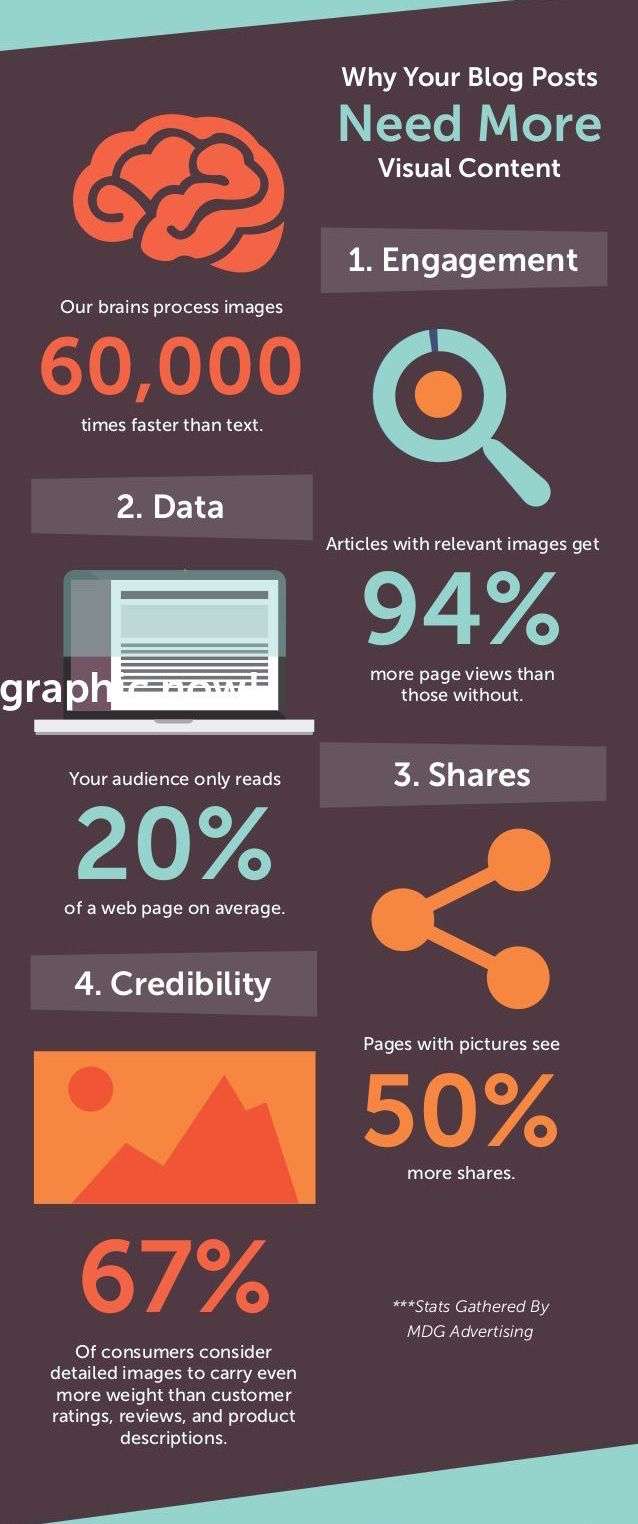 Essential Skills Required To Create Stunning Blog Graphics
When I started blogging, I really did not realise the power of knowing how to use Photoshop and editing images. Acquiring this one skill can help you become a much more visually appealing blogger than the other out there.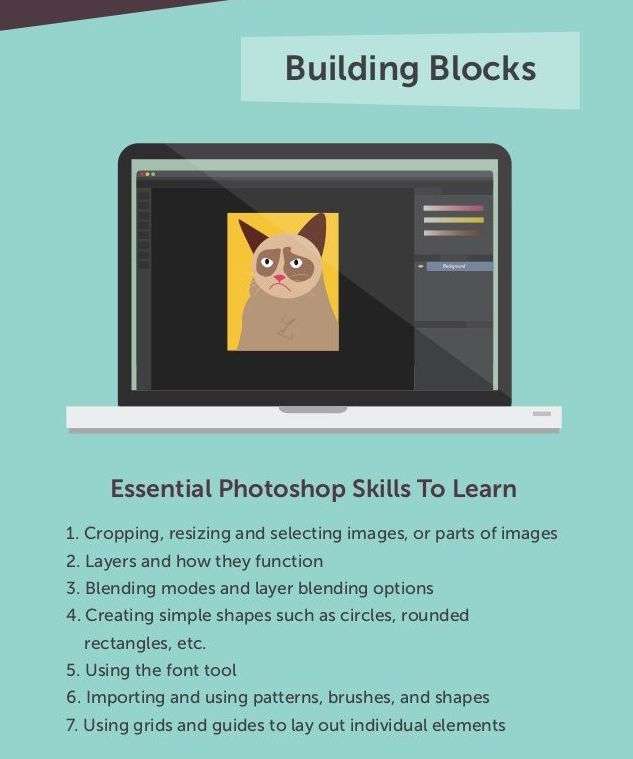 4 Steps To Setting Up A Winning Visual Formula For Your Blog
Colours, typeface, imagery and icons will make or break your blogs' visual appeal.
Many times I get a lot of inspiration from other top bloggers who have visually souped up their blog graphics.
If I get even a small burst of inspiration, I don't mind coming back to my blog and experimenting with some new design elements.
Why I prefer learning about blogging from here is because I'm constantly exposed to some of the best minds in the blogging world, when it comes to design and graphics.

How To Create Better Blog Post Featured Image Graphics
To start creating better blog post graphics, you need to look at alignment of text and graphics in an aesthetic way. Use tints, gradients and different text and font effects to stand out from the crowd.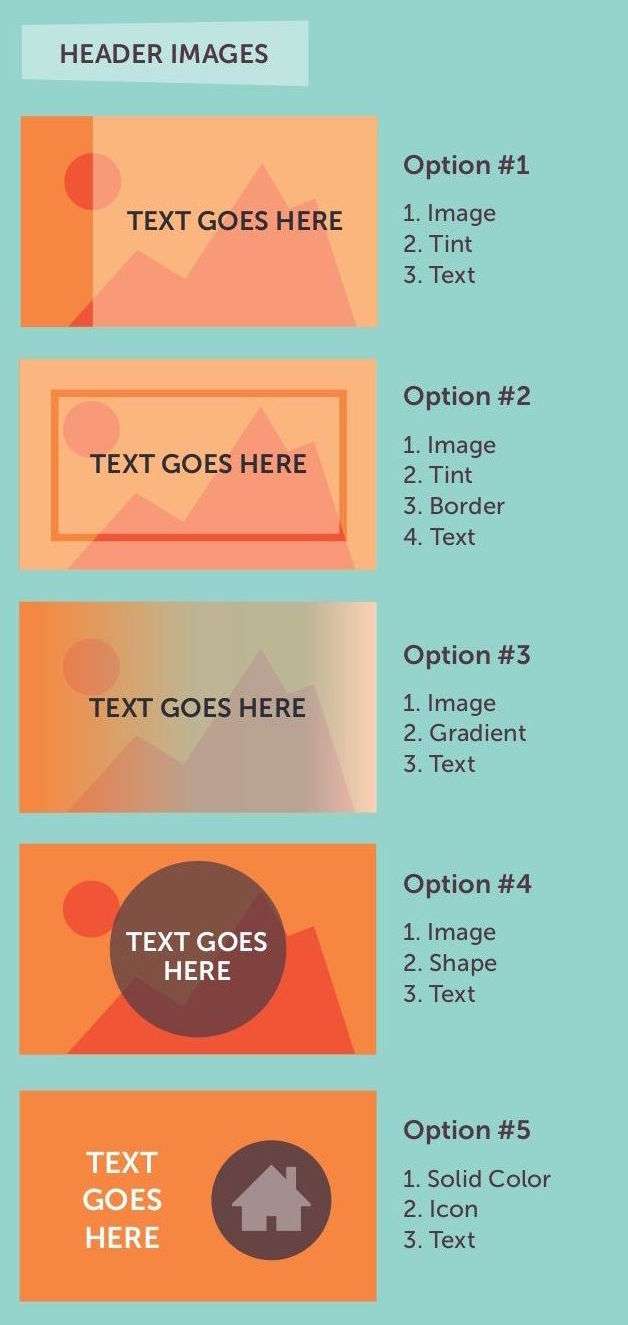 Are You Ready To Give Your Blog That Facelift?
To put all of this together, you'll need to follow these 3 steps:
Understand what to visualise
Figure out how to best represent it
Mix and match different design elements