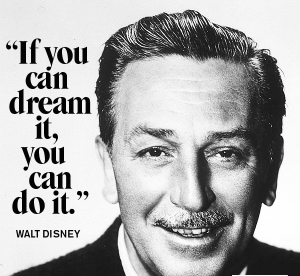 One of my greatest heroes is Walt Disney. While I was in Disney World a few months back, I was observing how this one man's dream has manifested into something truly amazing.
While I was reading up on Walt Disney's life, there was many instances where people said that he will never make it. But he stuck on, dreamt BIG.. and made that into a reality.
In this video I share my thoughts about the power of having a dream and how you have the potential to create magic in your life.
Did you find this video useful? Share your thoughts below.