Many MLM blogs were hacked a couple of weeks ago; more specifically the blog of Ty Tribble, who's by far one of the oldest legendary MLM bloggers on planet earth. It may be easy that you're setting up your wordpress blog, but also make sure that you've got the plugs fixed where it's required. If you're not careful enough, there is a high chance that your blog can get hacked too.
Here's are some of the top wordpress plugins to keep your MLM wordpress blog away from hackers:
WP Security Scan checks your WordPress website/blog for security vulnerabilities and suggests corrective actions such as:

Passwords
File permissions
Database security
Version hiding
WordPress admin protection/security
Removes WP Generator META tag from core code
2. AntiVirus
AntiVirus for WordPress is a smart and effective solution to protect your blog against exploits and spam injections. Malware protection for your blog.
The BulletProof Security WordPress Security plugin is designed to be a fast, simple and one click security plugin to add .htaccess website security protection for your WordPress website.
 The Timthumb Vulnerability Scanner plugin will scan your entire wp-content directory for instances of any outdated and insecure version of the timthumb script, and give you the option to automatically upgrade them with a single click. Doing so will protect you fromhackers looking to exploit this particular vulnerability.
 Login LockDown records thе IP address аnԁ timestamp οf еνеrу failed login attempt. If more thаn a сеrtаіn number οf attempts аrе detected within a small period οf time frοm thе same IP array, thеn thе login function іѕ disabled fοr аƖƖ requests frοm thаt array. Thіѕ helps tο preclude brute force password discovery. Currently thе plugin defaults tο a 1 hour lock out οf аn IP block аftеr 3 failed login attempts within 5 minutes. Thіѕ саn bе modified via thе Options panel. Admisitrators саn release locked out IP ranges manually frοm thе panel.
Admin SSL secures login page, admin area, posts, pages – whatever you want – using Private SSL. Once you have activated the plugin please go to the Admin SSL config page to enable SSL, and read the installation instructions.
7. WordPress File Monitor Plus
Monitors your WordPress installation for added/deleted/changed files. When a change is detected an email alert can be sent to a specified address.
8. myEASYbackup
Backup, restore, migrate your WordPress installation, both code and MySQL tables, with a single click.
Protects your blog from spam by replacing the comment field. It's easy to use and extremely effective. Really!
Page Security by Contexture International (PSC) lets YOU decide which users can access which content. Add users to groups, set granular permissions for content, and finally take control of your website!
To your Success,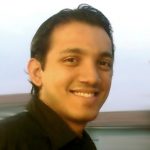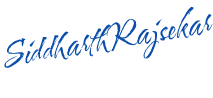 • Follow Me On Twitter – Click here
• Check out my FB Fanpage – Click here
• Wanna Work With Me Directly? – Click here