A big buzz word in today's workplaces is MULTITASKING. Do you sometimes feel proud that you are able to do multiple things? Well, recent studies prove that it's actually detrimental to personal productivity.
Researchers at the Institute of Psychiatry at the University of London studied 1,100 workers at a British company and found that multitasking with electronic media caused a greater decrease in IQ than smoking pot or losing a night's sleep. The fact is that it actually lowers your IQ.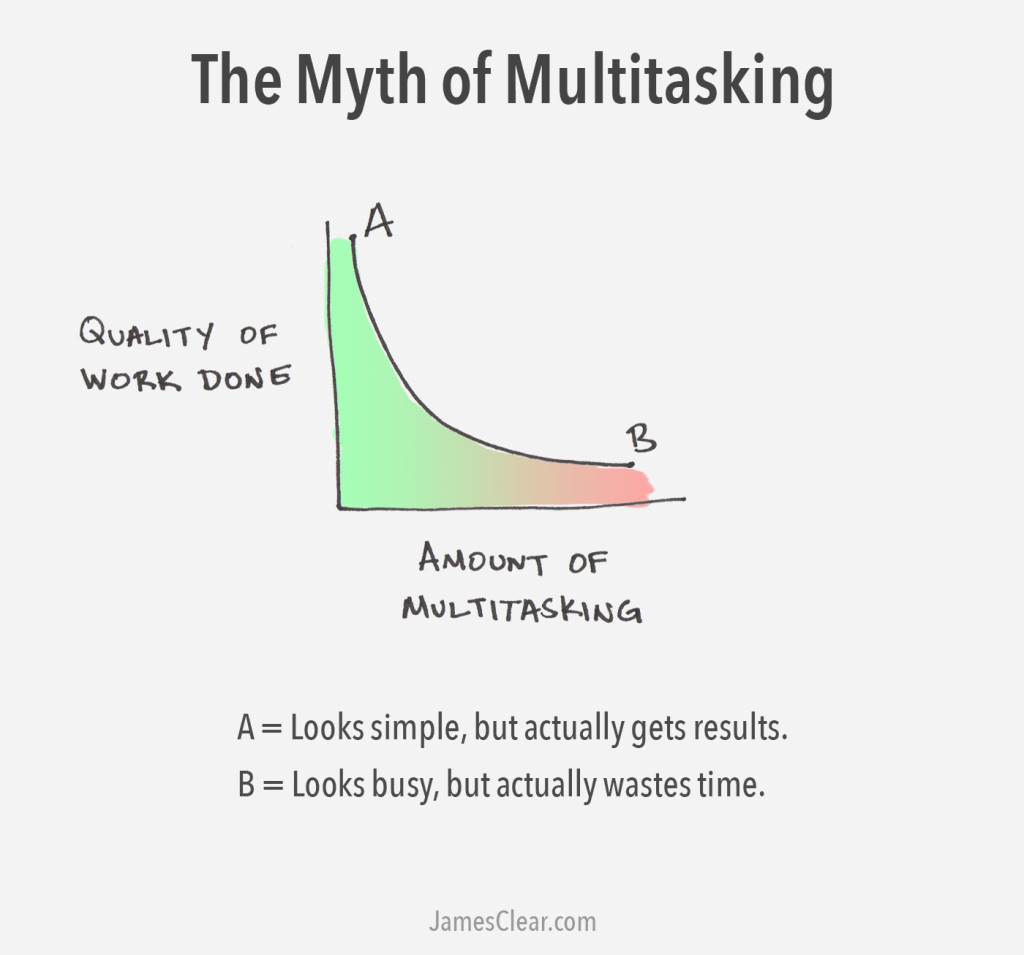 Research conducted at Stanford University found that multitasking is less productive than doing a single thing at a time. The researchers also found that people who are regularly bombarded with several streams of electronic information cannot pay attention, recall information, or switch from one job to another as well as those who complete one task at a time.
As a society, we've fallen into a trap of busyness and overwork. In many ways, we have mistaken all this activity to be something meaningful. The underlying thought seems to be, "Look how busy I am? If I'm doing all this work, I must be doing something important." And, by extension, "I must be important because I'm so busy."
Quick Overview Of Multitasking:
Multitasking can reduce productivity by approximately 40-percent according to some researchers.
Switching from one task to another makes it difficult to tune out distractions and can cause mental blocks that can slow down your progress.
I think we need to say no to being busy and say yes to being committed to our craft. What do you want to master? What is the one priority that anchors your life or work each day?
The next time you find yourself multitasking when you are trying to be productive, take a quick assessment of the various things you are trying to accomplish. Eliminate distractions and try to focus on one task at a time