Want to build an effective Facebook Business Page? This post is for you.
Social media presence gives a leading edge, especially to small-and-medium-sized businesses. They can upscale their brand outreach and target a new audience and generate new consumers for their business.
When there are many options like Facebook, Instagram, Twitter, Pinterest, and LinkedIn, a business must choose the platform wisely to ensure that it can achieve your business goals effectively.
As of this moment, Facebook still leads the game of social media and facebook.com is the third most visited website in the world at the moment. Facebook has become a prominent social media platform for people to share their personal views, pictures, videos, locations, and activities.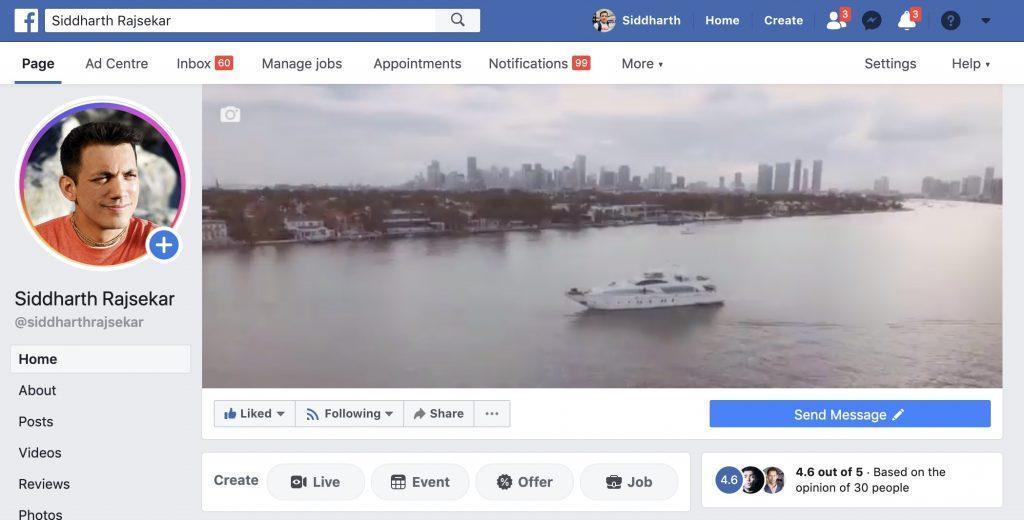 Thanks to its accessibility from desktop and smartphone, people can easily log in to the platform. 1.47 billion people use Facebook daily, and the average session lasts for at least 10 seconds.
It is widely used social media platforms in the world. In fact, two-thirds of U.S. adults have confirmed that they are using Facebook.
Favourite Platform for business
The number of Facebook pages of small-to-medium sized businesses has increased by 23% year over year. Today, around 6 million business leverage the advertising platform provided by the platform and the total number of SMBs using Facebook is 80 million.
The usage by the organisations clearly shows that they are comfortable using the platform and the increment in the number denotes that Facebook has generated profitable results for them.
The overall structure of a Facebook business page is actually lucrative for small business and B2C ventures.
In fact, 98% of B2C businesses use Facebook as part of their social media marketing channel, and that made 30% of marketers believe that Facebook gives the best returns to their investment and it is the ideal platform that brings profits for their businesses.
Why Should I create a Facebook Business Page?
Here are the reasons for you to encourage yourself to understand why people care so much about their Facebook presence and why you should too make a Facebook business page for your business.
You Can Promote Products for Free
Through the Facebook page, you can run your marketing campaigns and advertise your products. Moreover, Facebook does not charge a single penny from the users to post promotional content on their Facebook page if you are going for organic posts.
Moreover, Facebook pages post has an average reach of more than 2.5%, which is a decent number because you could target unique customers and generate a social buzz for your brand for free.
You Get Better Social Media Engagement
Facebook page, with the lower following, usually gets higher engagement. That means you can proactively entertain your followers initially after just creating your Facebook page. That's why marketers think Facebook as an essential marketing platform for their business.
You Can Target New Customers
Facebook's algorithm is designed to showcase its users the relevant page suggestions. So, Facebook will automatically suggest its users like and follow your page once you start posting on your page.
Moreover, you can also use your posts and relevant hashtags to attract more users on your page.
Your Facebook Page is Your Identity.
Your Facebook business page is your digital identification to the world. The details you provide on your Facebook page can help you bring more email leads, store visits, the website traffic, and inquiry calls because Facebook shows all this information to other platforms as well.
Search engines also provide Facebook page link in their knowledge graph. So, the users would click on the Facebook page to get to know more about your business.
Thanks to reviews, working time, suggestions, cover image, and profile picture, your users can know more about the brand from your Facebook page. From a single place, you can give a solid first impression by ensuring an optimised and personalised Facebook page.
Here's how you can create a useful business page that boosts your brand
Step 1: You can create a Facebook page from a user profile. Log in to your Facebook account.
Step 2: Then, click on the "Create" at the top bar. You can observe the button beside the "Home" button.
Step 3: Once you click on the "Create" button you will see a drop-down menu
Step 4: Click on the page to begin the procedure of creating your Facebook page.
Step 5: You will get two options to choose which type of Facebook page you want to make. If you want to create a page of your own business, go with Business and Brand.
Step 6: After choosing the right type, you will be given a screen where you will need to provide the name of your page and then choose the category.
When you start typing the type of your page, Facebook will show you the recommendations to choose from. Facebook covers a wide range of categories, so even though your business is unique, you will get the right type for you on this platform.
After choosing the category, Facebook will ask you to enter the details like address, zip code, phone number (optional). You can also decide if you want to show the address on the page.
Then, you will be redirected to your page. Below is the screen a new page gets after just being created.
The circle at the left side is where your profile picture goes. You can click on the + sign to upload or edit your profile picture. Below the profile picture, you can set the username of your Facebook page.
Your Facebook page's username will append the main URL of the facebook. So, for example, in www.facebook.com/YourPageName, the character string that you put as your username will go in place of YourPageName.
There are other features as well, like Cover image, buttons, and bio, which you add in your facebook page to provide additional information about your business. About all the features, we are going to discuss in this blog post later.
How to Make a Business Page Effective to Boost Your Brand
Even though you are creating a business page for your organization, ensure that it is optimised and effective so that users could know more about your business and follow your Facebook business page.
If you are a business, first of all, ensure that your Facebook page is visually appealing.
You have got a cover image and profile picture to narrate your brand and generate a beautiful visual image to establish a connection and convey the message effectively with your user.
Profile Photo
The ideal size of a Facebook profile photo is 360 x 360 px. Your profile photo must be at least 180 x 180 px in size. Moreover, ensure that you are putting a relevant image as a profile picture.
Your profile picture will go everywhere across Facebook and the Internet. It will show whenever you are sharing a post, commenting on the post or even in Google's image search result.
Users must be able to identify your brand by just looking at your profile picture, so companies usually put their logo or their icon as their profile picture.
Cover Image
The cover image gives you a broad rectangular area where you can upload an image or a video as your cover to build a mesmerising first impression.
You can create a compelling creative to convey effective communication to your readers because a cover image is one of the first things users notice when they come to your Facebook page.
The size of cover image is 820 x 312 px for desktop and 640 x 360 px on smartphones. Develop your images in this size so that your message come in the middle and comfortably shown on both the devices.
Facebook also allows you to upload video as the cover. You can upload a video file that is 20 to 90 seconds long. The size of the video is the same as the cover image and video resolution could be 1080p.
If you can upload a video, you will get higher engagement on your page because the video has the power to improve your storytelling skills and videos connect well with users. Videos have influenced the purchasing decision of more than 60% of users, a survey found.
Facebook Business Page – Informative Bio
Your subscribers should not feel lost while they visit your Facebook page. Include all the necessary information about your business, so that people can understand and know more about your business. The more information you can add, the better users can understand.
Facebook lets you provide extensive information about your business. To know the details, click on the about button at the left side of your Facebook page.
When you click, you will get to the screen where you can edit the information about your Facebook page and add different kinds of data to share it with the audience. Moreover, you can also change the name, category, and username of the page through this panel only.
You can include business hours, website, email address, phone number, and other social media accounts to develop a transparent relationship with your subscribers.
You can also write the journey of your company and give the reasons why you are doing what you do and who are the team members of your company.
See how Ogilvy and Mather have adequately optimised and created an attractive business page that gives all the credible information about the company, including awards, team members, story, overview, etc.
As a business owner, there are a couple of things which must be added in your About section to build the credibility of your brand on Facebook.
Website
Address
Email address
Company Overview
Working Hours
These are the basic requirements that customers will expect when they are looking for more information about your business and click on the ABout button so, if you will miss the chance of making your brand authentic if you avoid adding these data in your Facebook page.
Leverage "+Add a Button" Feature
You would have observed add button option on the page. This button redirects the users to third-party resource — a website, play store, product page, article, or YouTube video.
When you click on the Blue + Add a Button option, you will get a pop-window with a few options, as shown below.
This is an excellent way to make conversion through your Facebook page. As you can see from the options, you can make people book tickets, contact you, purchase from you, visit your website, download your mobile application or learn more about your business.
These options can make people instantly connect with your other digital properties and better understand the objective of the business.
Based on the option you choose, you will get different radio buttons to select. Based on your choice, the text on the button will also be edited and aligned with the activity you want your users to perform.
BookMyShow is utilising this button by redirecting their users to their website and book tickets of the latest movies, concerts, or shows. They have also written the CTA as Book Now.
The PUBG MOBILE is also redirecting their fans to PlayStore or AppStore to download their game on their smartphones. Observe how they have used the call-to-action as Play Game.
Conclusion
Facebook has come a long way since its inception. It has become an active and engaged community where people connect and make relationships for a lifetime, be it professional or personal.
Hope you found this blog post on build your Facebook business page useful?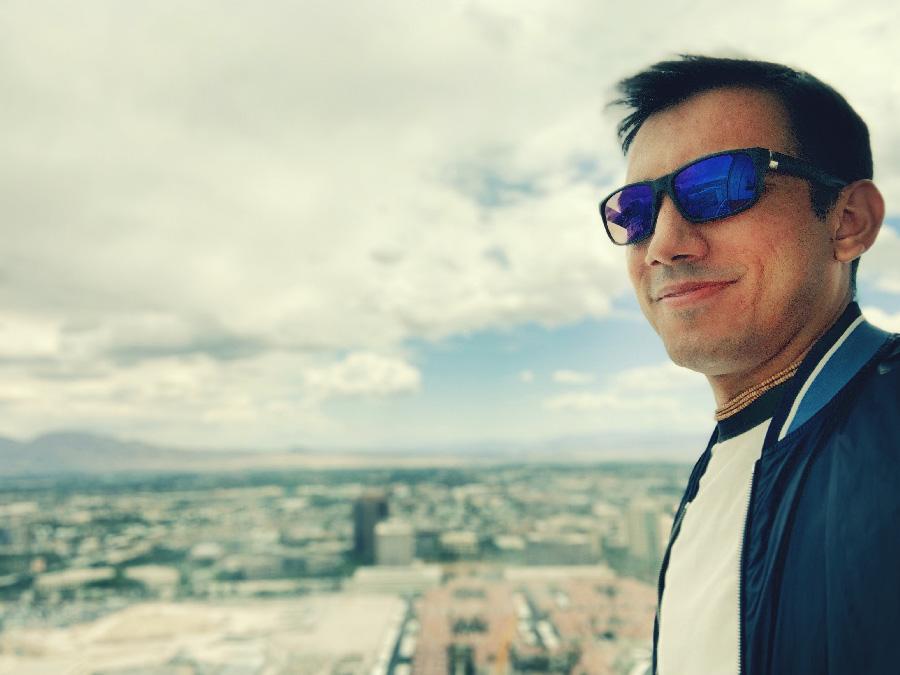 So, to let your page thrive and generate maximum lead and conversions through the biggest social media platform, ensure that your posts are relevant as well.
Your posts should have a tone and a unique way of communication. Subscribers should not feel that it is a random post where the brand is talking about its services. Your posts' captions and copies must be conversational yet persuasive.
You can also try a different form of content like video, images, polls, and live stream to engage your subscribers as much as you can.
Let us know in the comments how are you are looking forward to optimising or create your Business page.