It's all about traffic and conversions. If you are able to master these 2 skills, you can literally control your own economy!
Increasing website traffic is not an easy task. Moreover, you cannot stick to one channel and expect to improve the graph of traffic in Google Analytics. You will need a robust plan, market research, and the right mindset to bring more people into your website.
For beginners, here's the answer to how to increase website traffic.
1. Use Social Media
Social media is a great way to connect with the mass and showcase your website to the related audience. Facebook, Instagram, Twitter, LinkedIn, and Pinterest are the major social media channels that would help you bring more visitors to traffic.
In the bio or the about section of the respective social media channel, you can place your website URL which could be mostly clickable. Your social media audience would be redirected to the URL mentioned there. You can mention any URL, and it could be your homepage, product page, sales page, video URL, download URL, etc.
Moreover, you can also showcase the relevant URL in the post captions of your social media except on Instagram's post. The caption does not allow you to add clickable links in the post's caption.
2. Connect With as Many People as Possible
Every single connection you make, either offline or online, will have the potential to be redirected to your homepage and eventually make your consumer. For example, you meet someone at a conference, and after the casual talk, you both shared what you are working.
The small conversation is like a seed that may give you the best project of your life. You should communicate and contribute to every potential channel and connect with as many people as possible to let them know about the existence and expertise of your business and share the website if necessary.
Website is like a visiting card of a business. Try to mention your brand in chat, online conference, comments, social media posts, offline meetups, etc. The more you pitch your website, the better the chances of getting new visitors each time.
3. Outreach to People
Whenever you write a blog post, shoot an email to specific people and request them to read your post. However, you need to give a strong reason to make other people invest a couple of minutes of their routine into reading your post.
Meaning, you need to provide them with something valuable in return if you wish them to visit your website.
A great way to do that is mentioning their products in your blog, article or landing page as a trusted resource. It would be best if you were careful because while placing a link or mentioning someone's work on your website, it should not look like promotional or vague.
The mention should be genuine and increase the quality of the landing page.
You can shoot an email to the website owner and inform them that their product is mentioned in your blog or website. Ask them if they read and share their views about the content. If you are lucky, the person may also share your content on their social media profiles which would bring more visitors to your website.
4. Collect Emails of Visitors
Emails are the best digital asset to personalize your digital communications and connect your prospects on a personal level. Collecting emails of your readers will put you in forward in monetizing your website and make your voice heard. In fact, more than 90% of B2B marketers use emails to distribute content.
By collecting emails, you would be in a better position to contribute to your niche and help people by continually sharing the news and tips of your industry. Emails can help you bring a loyal audience and eventually build fans of your website in the long run.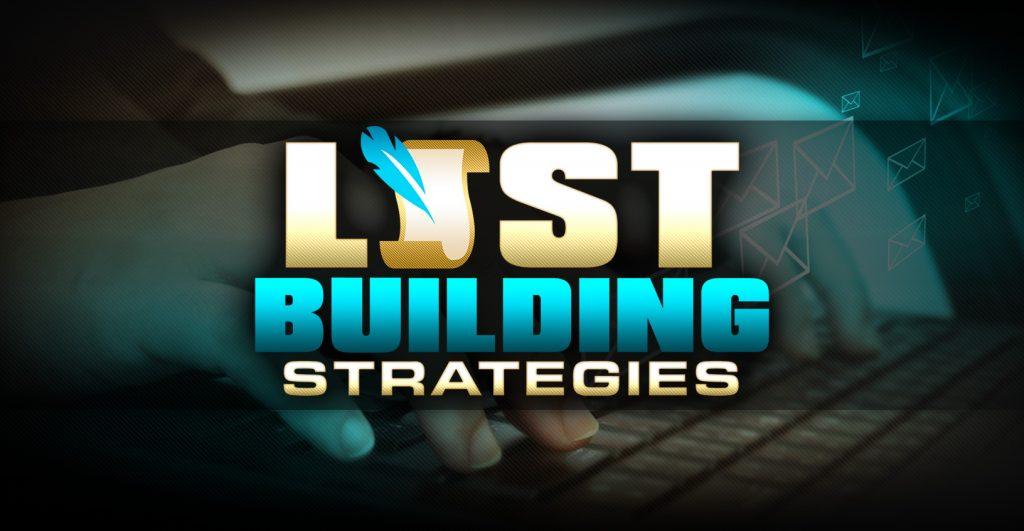 5. Write Awesome Blog Post Titles
Titles of your pages are the first thing that people observes when they visit your webpage or see your result in the search engine ranking page. The sentence which has more prominence on the page due to its slightly larger and bold font style.
Which is your title, must be irresistible to users. It should be intriguing enough to incite the curiosity among the visitor and make them click to your title and visit your page.
Your titles should have a length of around 50 characters, but you need to ensure that it should not be boring and turn people off. Monotonous and boring titles will make people feel disconnected, and they would eventually close the tab or hit the back button to visit other websites.
This way, they may never return. So, understand the power of titles and writing persuasive titles for your pages.
6. Always do proper on-page SEO
On-page SEO is the primary factor behind the success of your search engine optimization activities. More than 60% of webmasters accepted that improving SEO and organic search is their top priority for inbound marketing.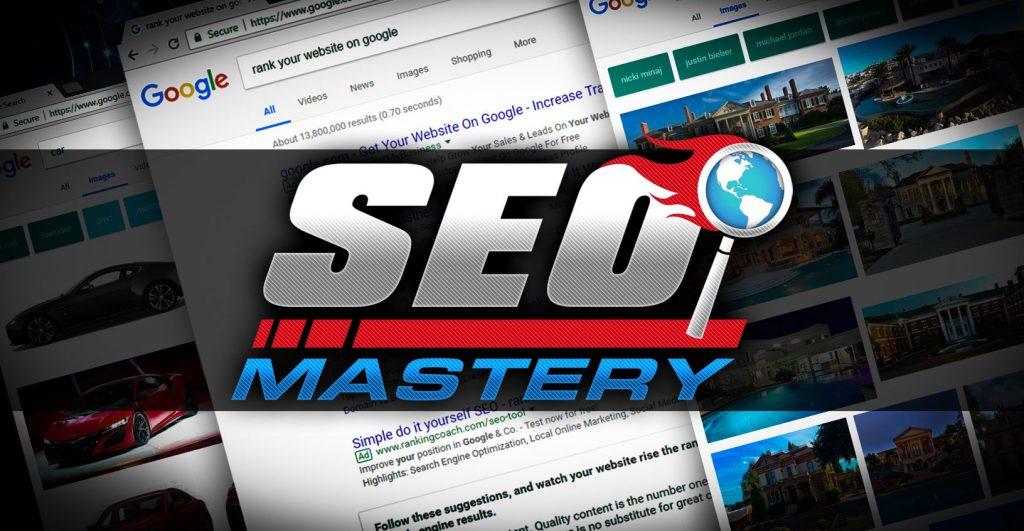 A proper and natural on-page SEO has the power to bring genuine and interested visitors for free. You would not have to pay anything to anyone thanks to the SEO value of your website.
On-page SEO includes
Sitemap generation
Robots.txt
Meta tags
URL
Image ALT tags
Permalink structure
Page loading speed
Schema Markup
These parameters will help the search engine bots understand the context of your website.
If the meta tags are appropriately written and optimized as per targeted keywords, your website will have a significant ranking boost in search engine result pages. Because bots can know the niche of your website and what kind of content you are publishing through these tags.
7. Build Links Naturally
If more websites refer to yours, your website will automatically emerge as the authority. Link building will help you in search rankings because more 3rd party websites will be pointing back to your domain.
However, ensure that websites which are pointing to your landing pages are relevant in your niche. Such mentions and links hold the highest SEO value.
For example, if you are running a sports blog and your website is mentioned in a page where lifestyle and fashion related articles are published, then your website will get no value. Your website will lose authority through such links.
8. Always Use Long-tail Keywords
Around 50% of queries searched in Google are equal to or longer than four words. Long tail keywords can help you target a group of both medium and short tail keywords. So, use one long tail keywords naturally, and you have covered several medium and short phrase keywords for the page.
Moreover, long-tail keywords are more comfortable to rank because the internet is vast. Dozens of websites are doing aggressive search engine optimization for high volume keywords which have more competition. That's why very few people search for the long tail keywords so that you can expect an instant result for your efforts.
And people who search for long-tail keywords have specific requirements. So the visitors visiting through long tail keywords would be great leads for a relevant website. Moreover, the traffic would be less compared to short keywords.
9. Do Guest Blogging
Guest blogging is a way of contributing your knowledge through a post on other websites. In return, you will get a byline and a short bio of yourself.
Guest blogging will help you in building your network and increase your credibility in your niche. Moreover, you establish a relationship with your fellow webmasters through contributing a post on the webmaster's website.
You get SEO benefit as you will be naturally building link through your post from its byline or author bio. Furthermore, you will get more traffic directed to your website, and more people would know about your business and what you are personally and professionally.
While outreaching for guest blogging, ensure that you are contacting websites that are related to your niche. If you are working in the online marketing niche and writing about the same, then you should not connect with fashion or health bloggers to ask them to let you contribute to their website.
You would not be able to write quality content, and you would get zero SEO value and getting irrelevant traffic through the byline.
10. Invite Writers to Contribute a Post on Your Website
Inviting others to contribute a blog post on your website will give your website fresh and new content. More contributors will provide you with more authors for your blog where each author have a different tone, style, and knowledge to share with your audience.
So, your readers will get to know new information in a unique style from a different perspective.
Moreover, you can request the contributors to share their post on your blog on their personal social media profiles. This way, you will get instant traffic of first-time visitors to your website. This way, you get a chance to monetize other people's connections and network and generate traffic for your website.
11. Publish Interviews
Interviews can educate and inspire readers. It is a great way to know other people's story and understand how they have hustled their way to success and how they ensured their unique approaches generate returns for them.
Publishing interviews of industry leaders on your website will generate a stream of traffic due to various reasons. First, people would be keen on knowing the things about their favorite online celebrity or bloggers for inspiration.
Second, if you can notify the people whose interview is published on your website, they would love to share that article on their social media profiles because the post is saying genuine and good things about them. This way, their audience would be redirected to your website to read the full interview.
12. Try Email Marketing
As discussed, people who share their email addresses have the genuine intent to explore the niche, get educated and eventually might get converted through your website.
Don't expect readers to find the new post on their own. You need to promote your post to bring visitors to the page. If you can spend some bucks, you will get positive results. The email marketing is flourishin, and it's been predicted that the U.S. alone would spend around 350 million dollars in email advertising in 2019.
Through emails, they will get notified about the latest happening on your website. It could be a new blog post, a new webinar or the latest eBook. Based on your business, you can broadcast your message and bring traffic to your website.
There are tools like MailChimp, GetResponse, Emma, etc. who can schedule and automate your emails. In your email body, you must add customized URLs to track the insights in Google Analytics, and you can also use short links to see the engagement like clicks, conversions, forwards, etc.
13. Publish Authoritative Comments
Check which websites of your niche have the most engagement and publish high quality and researched content on which you can comment on your views and share your opinions about the subject matter.
You can also sign up in forums and communities of your industry where you can engage by commenting answers to people's questions and share your views in public discussions. Ensure that you are giving genuine responses and providing solutions to people's problems.
This way, your author profile gradually build authority in your niche and people would love to interact, talk, and connect with you.
You can also mention any relevant articles or your website URLs if required. Don't spam your website URLs in all the comments you do as you will lose your authenticity and credibility on the platform.
14. Ask Your Audience Questions
Ask your audience what type of content or blogs they want are expecting from you. This way, you can engage them at questions and compile their points in a single post.
To ask questions, you can use social media platforms like LinkedIn, Twitter, facebook, etc. Facebook groups are also a great way to interact with people and understand their expectation.
Conclusion – How to Increase Website Traffic instantly?
It takes time. You must aspire to get the traffic from all the relevant channels you could find.
Do let me know your views about the steps discussed above. If you are using a similar procedure, share your experience in the comments.