Do you believe that there's luck in entrepreneurship? Do you feel that there's a higher force that's acting upon you and the decisions that you make? In this podcast, I go deep into the 4 kinds of luck and its impact in your business.
Just to give you a brief background, I have analysed and studied various religions and philosophies – as my roots are grounded in spirituality.
I have read a lot from Indian Vedic scriptures.
I have been brought up in a convent school, so I understand the essence of Christian values and beliefs.
I have lived in the Middle East and studied the principles of Islam and truly respect their philosophy too.
And having been in the personal development world, I also understand the Buddhist roots that this industry also comes from.
Based on all that I have assimilated, I have come to understand that LUCK DOES EXIST – but it has to do with the individual and actions.
I believe truly that your thoughts, words and actions constantly create new seeds of actions and reactions in this and the next life – and luck has an important part to play in the bigger equation of the game – the laws of karma.
Luck in entrepreneurship is all about mindset and implementation of knowledge.
In this podcast, I go deep into the 4 kinds of luck and how it connects with entrepreneurship and business building.
Four Categories Of Luck In Entrepreneurship
Blind Luck – This is the first category of luck where sometimes people win lotteries! Yes, this form of luck does exist and based on that particular person's karma, they might win or lose aspects of their life based on their actions performed in this life or their previous live.
Hustle Luck – This is the second category of luck in entrepreneurship where the whole focus is "force-based". This is where you might have heard the saying that "when hustle meets preparedness, you get lucky". It's true, but there's more.
Spotting Luck – This is the third category where you have a keen sense of awareness to position yourself in a way by which you get better results or you avoid pain – purely based on your skills and knowledge sensitivity.
Creating Luck – This is the ultimate form of luck. When you build yourself into a unique brand, a unique character with a unique mindset that adds value to the world – then luck finds you. You attract the people, opportunities and situations in your life without much stress. In my podcast, I go deep into very practical examples of how to position yourself in this way.
Final Thoughts – Luck In Entrepreneurship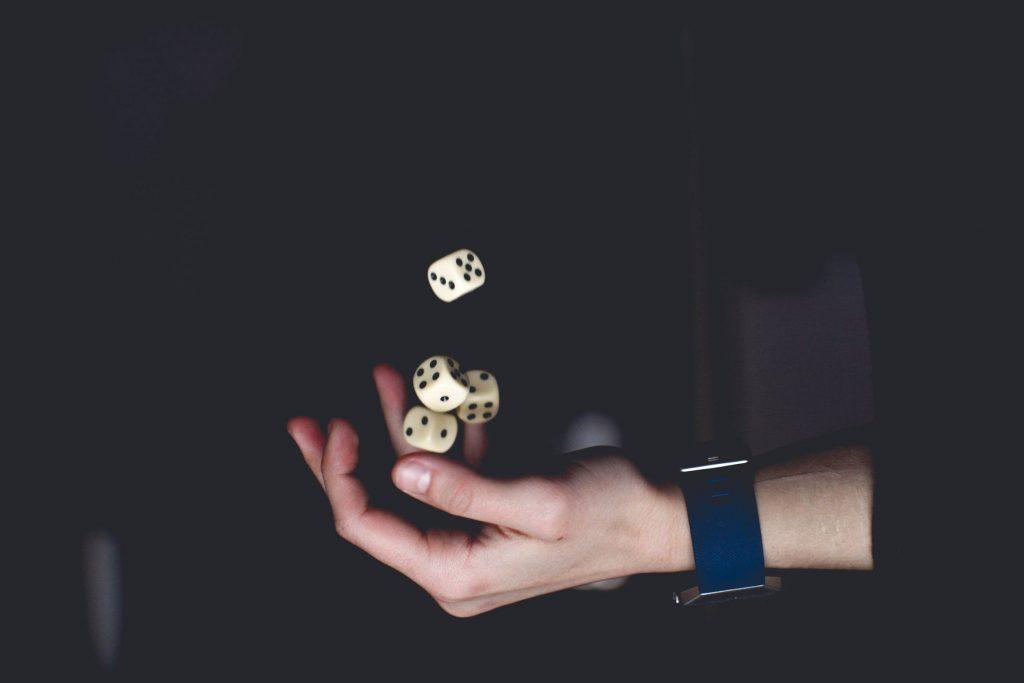 Whether you believe in luck or not, the fact is that there are higher laws that this universe is governed by.
Just because a child is ignorant about the laws of heat, does not mean that the child gets excused by touching fire. These are natural laws… just like gravity and more.
If you truly want to be lucky in entrepreneurship you will have to sow the seeds of value in every single step of your journey.
To build a successful business online, you need to be a value-giver.
You need to build systems by which you can serve a large number of people.
When you help enough people get what they want in their life, you can get whatever you want in your life and more. This is one of the foundational teachings of the great Zig Ziglar.
Do You Want To Learn The Formula That Helped 100+ People Make Over ₹300,000 As A Digital Coach?
I will show you step-by-step on how to build a super profitable business without any office or employees – by leveraging the internet.
I will show you how to impact a large number of people with your knowledge and online courses.
Click here to be there and I look forward to meeting you LIVE.
If you found this podcast useful, then please share your comments below. I would love to read them and reply.