We live to work so that we can earn money and survive in this world. If you can earn more, you can ensure a more comfortable and luxurious lifestyle for you and your family.
Now gone are the days when people used to go someplace for work. They have a routine, rules, and regulations at the organisation that every member has to follow.
There are no problems in that culture. 9-to-5 culture is still good and does provide a work-life balance to many individuals.
However, if someone is talented enough or choose to work from anywhere, anytime, while getting a handsome payout, one can comfortably make a living out of it.
Affiliate marketing, drop shipping, content writing, and freelancing are such streams that can give you relaxed work culture and independence to work from anywhere.
Affiliate marketing, especially, has the power to automate your earning through selling products through affiliate links.
What is Affiliate Marketing
Affiliate marketing is the process of selling other people's products and get a commission from it.
The revenue model of affiliate marketing is similar to mainstream sales, where one goes door-to-door and sell goods, and for every successful selling, one gets the commission. So if the more products one sells, the more money one can earn.
In Affiliate marketing, there is a slight difference. You don't have to customers every time to sell products. Readers come to your website or engage with your digital property and then buy something if it is useful.
Usually, affiliate marketers develop and manage a website where they can share relevant content and information to educate and entertain their users and eventually convince them to purchase the product.
For every successful purchase, the website owners get an affiliate commission from the brands.
or every successful purchase, the website owners get an affiliate commission from the brands.
Importance of Choosing Affiliate Niche
Choosing a niche for your affiliate marketing business can help you plan your whole campaign and the journey as an affiliate marketer.
A niche can decide what kind of products are you going to sell, and to sell that product, how are you going to plan and manage a website through which users get to know about the products and buy them.
Moreover, a niche is essential to create a brand image which is vital to becoming a successful affiliate marketer.
For example, you have a more in-depth knowledge of the latest gadgets and electronic appliance. So you share reviews on your website and publish unboxing videos on YouTube.
Gradually, you develop a brand image that helps you create your influence on everyone who watches your content online.
This image will automatically inspire more people to see your videos or read your blogs whenever they are making a purchase decision.
So, whenever you share something useful and relevant to your business, there are strong chances that people would engage with your products and end up buying if the products are excellent.
But for their purchasing decision, your brand image plays a significant role.
Now in this niche, suppose that you start suggesting tips and suggestions related to healthcare products. Now, you have no background, technical or experiential, related to healthcare niche. Seldom people would take your pieces of advice seriously.
Since your brand image is developed in a different niche, selling certain products becomes your forte.
Hence, to develop a voice that resonates with your audience thoughts, you need a niche that can help you align your digital marketing activities and create a sharp brand image.
How to Select the Best Niche to Make Money Online Fast
Know What Do You Like
The beauty of Affiliate marketing is its simplicity and effectiveness to make money online by selling what you are truly passionate about.
You can be an affiliate of any business and sell anything, period. You can sell what you believe in and write about the products of the industry which you are genuinely enthusiastic of.
To find out what do you like, ask yourself, what are your skills, and what interests you the most. It could be one of your favourite hobbies, like clicking pictures, baking cookies, or even helping others in their business.
Your passion and affection towards particular activity are going to decide your niche for your affiliate marketing business.
Understand What is Right for You
You could like several things. Yes, we all do. We all are interested and passionate about several things in life, and in that case, choosing a niche becomes a tough choice as you would be confused in several options.
Among several options, you can research about every niche to know about the demand, competition, and returns.
Note: I'm not saying that you cannot do affiliate marketing for a few niches and choose those niche that brings more money. In today's world, everything sells if you have what it takes to sell the product.
Here, the focus is to get results as soon as possible, and the niche with maximum affiliate commission and less competition must be your ideal choice.
Best Routine For Affiliate Marketers
In this podcast I go deep into how to plan your day in order to make money online fast.
Go with Google Keyword Planner
As already said, the more you research, the more clarity you get and more confidently you can go ahead in your journey to become a successful affiliate marketer.
So, to begin your research, you can rely on the Google Keyword Planner because it will give you the idea of monthly search volume related to keywords. It also states the existing advertising competition related to keywords.
You can skip those keywords which have high competition because if the competition is high, that means more advertisers are competing and offering high cost-per-click for those keywords.
So, there are strong chances that more websites are already trying hard to get the top position for that keyword.
To make money online fast, avoid going for a long-term hustle and make smart keyword research and choose a profitable niche.
You can always search for the keywords and go through the results to find out if you can produce higher quality content.
Otherwise, try keywords which have several thousand search volume and low to medium PPC competition.
Research Google Trends
Google Trends is a platform where you can find out the topics which are currently trending one web.
Google Trends will show a graph to denote the popularity of the topic over the years. Based on the graph, you would know the interest of the people for that topic and finalise your affiliate marketing niche.
Google Trends also shows trending videos on YouTube. Although videos cannot provide you with the details of the niche, you could know that what people are viewing the most and what kind of video content is trending at the given time.
Eventually, you will learn a lot about the users' expectations and their interests. So, when you start advertising your affiliate products, you can plan your marketing activities from these observations and can create awareness, bring traffic and acquire customers.
Find Your Niche from ClickBank
ClickBank is an affiliate marketing program, and the company was founded in 1998. You can search its marketplace on the website to find out about the affiliate products and their popularity.
To begin your research, go to clickbank.com and then click on the Affiliate Marketplace option on the top-right corner of the website.
Then, you will see a new window where you will get popular categories on the left side of the screen.
Each category has respective products that you can sell and earn the affiliate commission.
Although these categories are broad, you must go more in-depth into sub-categories and research more about products to get lucrative options.
For example, So, if you want to go for Travel category, so once you click on the name of the category, you will see a dropdown menu of sub-categories which would give you more profound and specific product suggestions.
When you click on a category, you will get a screen (as shown below). In the left side, you've got parameters to filter the product list.
The key here is to understand that not all products can give you great returns. There could be thousands of products in a given niche; not every product is successful.
You need to get rid of extra products so you can focus only on those products which have high demand and good commission per sell.
So, once you click on a niche, you will observe some metrics at the top of your screen (shown below). This part gives you the total number of products listed under a particular category and a total number of pages. You can also sort the results based on different parameters.
In our example, we took Arts & Entertainment as our category, and we got 162 products listed across 17 pages, and result per page is 10.
So, to effectively get rid of least performing keywords and get the list of lucrative options, you need to apply a filter on ClickBank.
You can bifurcate by providing filters from the left side of the window. Here, there is a metric called Gravity that gives you the product that sells the most for a given niche.
We have set the lower limit of the Gravity to 8 and then hit enter.
From 162 products to only four products, we were able to get the most lucrative products in seconds through this platform.
If you observe the list, you will see Gravity and other parameters there. The higher the number of Gravity, the better.
This is how ClickBank not only helps you decide which niche to choose but also gives you the best performing products of a given niche.
Start Executing
Affiliate marketing is a journey, and you will get to learn a lot of things, get invaluable insights, and know the buyer personas once you start selling.
Although you need to do the as enhanced research as you can before beginning, once the research is done, you must start applying your learnings to see how things flow.
Once you start running a website and monetise your platform through affiliate marketing, you would come across different opportunities, other similar or various websites, affiliate networks, and so on.
These resources may also provide you with another winning product. You would experiment and develop your method to generate sales for your affiliate products. You would connect with fellow affiliate marketers and expand your professional network too.
Check Out Different Affiliate Networks
You will have to register for respective affiliate programs to be able to sell the products on your website. Programs may require you to submit a few details like your Website name, traffic, and so on.
Nevertheless, the Affiliate marketing landscape as a whole is made of three major areas. There is a publisher who owns the website and a manufacturer who rolls out the affiliate program.
Another entity is known as affiliate networks. These networks work as a bridge between the publishers and manufacturers.
The networks provide you with the opportunity to register for popular and lucrative affiliate programs of various niches.
Your registration for affiliate programs will be smoother if you go through the affiliate networks. ShareASale, ClickBank, Amazon Affiliate Program are leading networks that you can check.
Affiliate networks may charge a commission from you, but these affiliate networks will give you the idea about the different brands, their products, new opportunities, and every necessary detail that you would need.
Moreover, these affiliate networks are a goldmine to find a profitable niche and find the relevant affiliate programs to sell products.
Conclusion
Just like all thriving businesses, Affiliate Marketing also requires patience and efforts from your end to get success and excellent returns.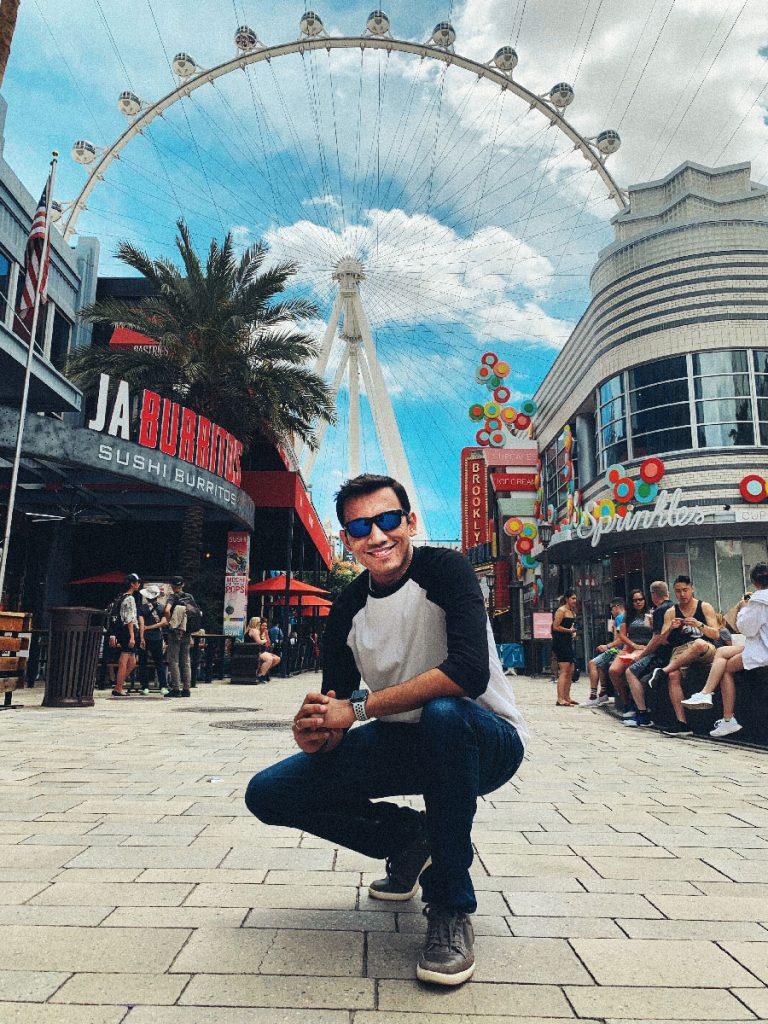 The more you research, the better you can understand the market condition and decide how to utilise the resource to make the most of the opportunity.
So if you want to make money online fast, you need to find a mentor and follow a system.
Hop into my next webinar where I will share with you on how I was able to go from ZERO to over $100,000 of digital product and affiliate sales within 9 months.
Share your experience of affiliate marketing in the comments and also let us know what do you think about the ideas discussed in this article.