Are you looking for the best tools to create social media images for your Facebook page?
If yes, then you have landed on the right page because that is what I'm about to show you in this article.
I have listed the ten most popular image creation software on the web. After going through the article, you would surely be able to pick the right image creation tool for your business.
So, without wasting any further time, let's dive right into the article!
Why should you create social media images?
There are numerous benefits to creating social media images. I have listed down some of the best advantages as to why every brand should create social media images.
1) Branding
Social media directly increases your brand awareness. In fact, research by Curalate stats that 50% of consumers see user-generated content first on social channels before buying a product or service of that brand.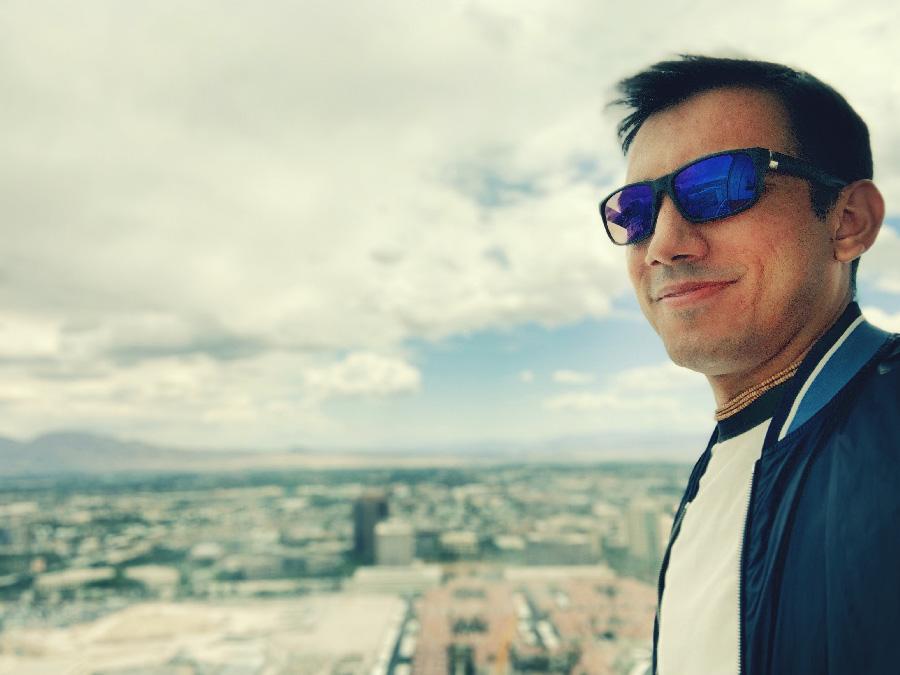 In 2019 and beyond creating great images and building a strong brand on social media channels is mandatory.
2) Visibility
Social media channels like Facebook, Instagram, Youtube and LinkedIn give brands more power to reach a wider base of audience.
With a mix of images and social media ads, you can instantly target a cold audience that too, without burning a hole in your pocket.
3) Easy to Share at Various Channels
With the help of tools like Canva & Stencil, you can create images within minutes that are easy to share on all the major social media channels.
You have premade templates depending on the size preferred on a particular social media site (more on this later).
4) Drive Targeted Traffic
Great images can drive a lot of high-quality targeted traffic to your landing page or blog post.
A quick example of how WPBeginner is using an engaging image with a blog post link and getting free traffic via Twitter.
5) Builds Relationships with Your Audience
Once you start creating beautiful images and promote your online business on social media handles, people start to follow your brand. In the meantime, knowingly or unknowingly, you build a strong relationship with your audience.
8 Best Tools for Creating Social Media Images for Facebook
Previously, we saw how social media images could help boost your online brand.
Now, we will see what all tools you can use to instantly create these beautiful looking images without hiring an expensive graphic designer.
1) Canva
Canva is free software that is used by millions of online entrepreneurs, bloggers, freelancers and small business owners.
I have been using the tool for the past two years now, and with this tool, I'm able to create stunning images for my Facebook, Instagram, LinkedIn and Twitter accounts.
They have over 1 million+ free stock images for you to use. You need no graphic designing skills to create a quick image for your social media handles.
Let's see what all beautiful features you get with Canva:
Canva Features:
With the help of photo straightener, you can change the position of your photos.
Add text in the images and choose out of the hundreds of available fonts.
Grids help you create straight and balanced images.
Various image editing options available like transparency, enhancing, straightening, etc.
Blur your photos and make it look like a professional one.
Thousands of free icons available. Just pick it up and use it in your image.
Readymade stickers are available to cut down your designing time.
Add design textures to your photos directly from the image library.
Canva also has a pro plan which starts at $12/mo and is very well worth upgrading if you are a professional designer. You get extra templates, images, badges, stickers and more.
You can also upload your own fonts and export the image in transparent PNG format in the pro version of the tool.
Using this tool daily, I highly recommend you Canva to create all your social media posts.
Canva Pricing:
Free
Canva Pro: $12/mo
2) Stencil
The stencil is another great tool to create your social media images fast. It's a freemium software – so in the free version, you won't get full access to the tool.
The stencil has a massive library of over 2.2 million royalty-free photos to use from. Apart from that, you can create images for all your social media platforms – YouTube, Pinterest, Facebook, Snapchat, Instagram, Twitter & LinkedIn.
Let's explore some of the features that you only get with Stencil.
Stencil Features:
Preview and share your images right from the platform across all your social media channels.
Schedule any image for future posting on social media with the help of Buffer. That way, you can keep your business running while you are sleeping.
Access to over 2mn royalty-free icons. These are premium icons that you only get with Stencil.
You can upload your fonts and create a set of images for social media that fits your brand style.
Directly access your images via the Stencil extension available for Chrome, Firefox and Safari.
Create previews of your images before you share them right in your Stencil dashboard.
You get access to 37+ preset sizes, 2.2mn photos, 100k+ quotes, 790+ templates, 2500+ Google Fonts and much much more.
Stencil Pricing:
Free: $0/mo (save up to 10 images/mo)
Pro: $9/mo (save up to 50 images/mo)
Unlimited: $12/mo (save up unlimited images/mo)
3) PicMonkey
More than 10 billion images in over 200 countries were made with PicMonkey. If you're looking to design your social media images with a professional editor, design & touch tools, PicMonkey is the right tool for you.
They do have an Android & iOS apps so now you can create images and designs on the go and post it on social media.
PicMonkey offers a 7-day free trial where you can try out all the features of the software and decide for yourself whether you need it or not.
PicMonkey Features:
Apply all the basic edits like cropping, resizing, exposure.
Support for 3000+ graphic icons which you can directly add in your images by dragging and dropping.
Over 2400 premade templates to use directly.
Add touch up features to light your photos like change eye and hair colour, remove wrinkles, and whiten teeth.
To make your photos even more beautiful, you have access to 100 textures and 200 font styles.
All the changes are auto-saved instantly without you even knowing it.
They do have a desktop and mobile app for you to easily access and create images.
With Picmonkey, you can create not only social media images but also business cards, postcards, logos, ads, announcements, and so much more.
PicMonkey Pricing:
Basic: $7.99/mo
Pro: $12.99/mo
Team: $33.99/mo
4) PikToChart
If you are into infographics and complex graphics design where you don't have the budget to hire an expensive designer you should definitely try out PikToChart.
With PikToChart, you can create jaw-dropping infographics, reports, flyers, posters and presentation within a matter of minutes. Everything is all set you just need to type in the text and voila your design is ready.
You can use the free version of the software; however, the features and the number of templates are limited in the free version.
Let's see what all PikToChart has to offer us:
PikToChart Features:
Add fully customizable graphs, charts and maps with all your real-life data.
Choose from over 1000+ beautiful icons or upload your own without paying anything extra.
Change the colour of your Infographics, presentations, posters and flyers background within a click.
All your work is password protected so no one can access it without your permissions.
See your complete presentation in PikToChart dashboard.
Directly share your presentation via email, embed in a blog post, share it with your team or directly download it.
You also get access to 1000+ royalty-free images to create your flyers fast.
Download your presentations, reports, flyers, and infographics in PDF format.
You can directly share all your work right from the PikToChart dashboard on all the major social media channels.
PikToChart Pricing:
Pro: $29/mo
Pro Team: $99/mo
5) Snappa
Save your time and energy by using Snappa to create your social media images, ads; blog featured images and more.
The tool is free to use but has some restrictions. It's perfect for online entrepreneurs, bloggers, small to medium sized businesses who want to create images for their brand without burning a lot of money.
The tool has an easy to use interface which won't take long to master. Apart from that, you get all the essential features for creating images without the hassle.
Snappa Features:
Assets library of 1 million+ photos, 100k+ graphics, 200+ fonts and all this is 100% royalty-free which can be used for commercial purpose.
Select from the library of pre-made templates which are created by professional designers of Snappa and use them.
Resize your graphics into different formats. For example, change your Instagram story post to a Facebook cover photo with a click on a button.
Upload your photos and graphics and use them in blank or premade templates.
Create folders and save all your photos and graphics from categorising them.
Although you get support for 200+ fonts, you can still add more custom fonts in Snappa.
Connect all your social media handles and instantly share images on these platforms.
Team collaboration is easy with Snappa. Share all your graphics and photos with your team members with a button click.
A fully-featured drag & drop photo editor to make your designing simple and fast.
Snappa Pricing:
Starter: Free
Pro: $15/mo
Team: $30/mo
6) DesignBold
If you're looking for an all-rounder tool that can create all type of images from posters to banners, flyers and business cards you should check out DesignBold.
DesignBold Features:
Use the drag & drop editor or use keyboard shortcuts to cut down on your designing time and create beautiful looking social media images.
Adjust brightness, contrasts, saturation with DesignBold photo-editing tool.
Use premade filters to edit your existing photos without having any expertise.
Get access to over millions of images, hundreds of fonts, 50 document formats, and a never-ending professional layout collection.
Download all your images in high-resolution. Download formats available in JPEG, PNG and PDF.
You can also save your design directly to the Dropbox cloud, and it will stay there forever.
Share all your designs directly on social media with DesignBold.
Upload your images and make use of premade DesignBold templates to create mind wrecking images.
DesignBold Pricing:
Free: $0/mo
Pro: $9.99/mo
7) Crello
Crello is not just for creating great looking social media images, but you can also create brilliant videos with this app.
You can use the software for creating ebooks, presentations, events, prints, animated designs, social media banners, blog featured images, and the list goes on and on.
Crello is free to use, however in the free version of the software; you only get access to 6000 free design templates and 4000 free photos and images. Whereas, with the premium plans, you get 3X more images and even more features.
Crello Features:
You get access to 5000+ video templates which are renewed every week with new templates.
You also get access to other assets library – 2000 premium video files, 4000 animated elements, 10 DepositPhotos stock photo downloads and four designed video formats.
Upload unlimited videos, images and custom fonts under your Crello account.
Remove the Crello watermark from the video and publish it with your brand logo.
Resize any animation to fit it in your video.
Crello Pricing
Basic: $0/mo
Advanced: $7.99/mo
Pro: $19.99/mo
8) Fotor
Fotor is the last tool for social media images on our list. Fotor is the only tool in the list that also focuses on creating wonderful collage apart from your usual social media posts and graphics.
The app is available for Android, iOS, Windows & Mac devices.
Fotor Features:
Enhance the beauty of each photo with retouching tools that gives your images a brand new look.
With Fotor photo editor, you can do almost everything like adjust colour, size, light and give HDR effects to it. Basically, it's an online Photoshop.
A premade set of readymade templates for you to use directly even if you don't know how to design.
Access to assets like stickers, image shapes, fonts etc.
Customise collage photos with unique clip arts and font styles to cherish your memories back in one collage photo.
Fotor Pricing:
Monthly: $8.99/mo
Yearly: $3.33/mo
Conclusion
Creating good and engaging social media images for your online brand can shift the way you do business. It directly impacts your sales and engagement of your brand. The tools I mentioned above will help you do just that.
I hope this article helped you in selecting the right software for your business. Apart from that, if you have any doubts in mind, feel free to leave a comment down below and let me know.
Also, I'd be interested in knowing your favourite tool and the reason behind it in the comments section.