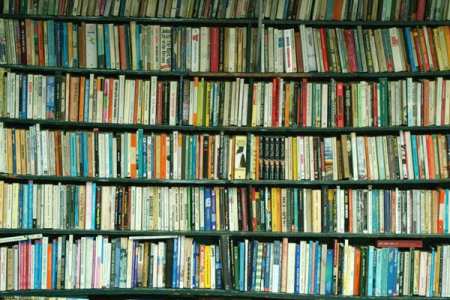 Do you know what's the secret to becoming a MILLIONAIRE??? Well…it's READING Everyday For 15-20 mins!
I'm going to save you a lot of time and research – and give away the MOST-DESIRED list of books and courses on the Planet. I must say that I haven't completed all of these – but definitely in the process.
Once YOU have read these titles – you can be sure that you will NOT be the same person that you have been seeing in the mirror everyday. These books have the potential to change your life and can give you that personal power to achieve whatever you want in your life. So let's jump straight to my favorite Top 10 list.
#1 Think & Grow Rich
#2 The Success Secret That Never Fails
#3 How I Raised Myself From Failure To Success In Selling
#4 Psycho-Cybernetics
#5 Rich Dad Poor Dad
#6 The Power Of Your Subconsious Mind
#7 The Master Key System
#8 How To Win Friends & Influence People
#9 The Law Of Success
#10 Awaken The Giant Within
Here's The 77 Exclusive Titles That Can Put Your Path To Success.. On-Steriods!
Most of these books are hand-picked.
Speed Enrollers

How To Market A Product For Under $500

Magnetic Marketing

Quicken 2003 For Dummies

Front Page 2003 For Dummies

Article Blue Print

Product Launch Formula

HoloSync

Beyond Freedom

Rich Jerk

Ultimate Copywriting Seminar In A Box

Freelance Writing Success In A Box

Internet Information Marketing Players Workshop

No BS Newsletter

$4,000 A Day In Your Underwear

Magnetic Sales letters

Underground Online Marketing Seminar

Yanik Silver Mastermind Group

Ultimate Copywriting Workshop

Ultimate Marketing Plan

Dominating Adsense

The Ultimate Blue Print For Massive Success

Championship Prospecting

The Ultimate Information Entrepreneur

Butterfly Marketing

Network Marketing Lifestyles Magazine

The Ultimate Online Swipe File

Hypnotic Sales letters

Ultimate Guide To Google Adwords

Adwords123

Benciveda Bullets

Landing Page Cash Machine

The Guru Mastermind

The Altitude Program

Top Grading
By the time you're done with all these books and courses – don't be surprised if you'll be the NEXT Bill Gates or Warren Buffet or Donald Trump. You can always come back here and owe your success to this blog post. I would appreciate that my friend. 🙂
To your Success,