If you're hardly seeing any leads trickling into your email list on a regular basis, you're probably doing a few things wrong. Having said that, everybody starts at zero, and here are 10 things you can do to instantly boost your email list.

Tip #1: Add a Facebook Like Button to your Thank You Page
If you don't have a custom 'Thank You' page yet, you're missing on something on building your email list. Just make sure you divert your leads to your Facebook Fanpage when you're creating your Webform. Bring on your personality by either talking on video or bringing on an audio player with yourself talking to your lead on your 'Thank You page'. Your personal touch is magical.
Tip #2: Create 2 Web Forms & Split Test Them
Split-testing is done by all the Gurus in the industry, who have an email list. Create two different web forms and split-test the hell out of each. You'll automatically get to know which converts better and tweak them to an optimal level. Your email list should start growing.
Tip #3: Thank Your Current Subscribers
People like recognition. Make sure you have quick follow up mail thanking your existing subscribers substantially. To take it one step further, you can also tweet something like, 'Thank you to the awesome 45 new subscribers today…(your url).". Those who read this tweet will wonder what they're missing out on. Bam!.. they are going to enter your email list.
Tip #4: Try A Sitebar
HelloBar and ViperBar are two good options to help your email list grow.
HelloBar boasts universal compatibility, a slick web interface with analytics (yes, you can split test your HelloBars), and easily customizable colors and fonts.
ViperBar is WordPress only and comes in plugin form, so there's no code to install in your theme files. It also allows you to put a signup box for your mailing list right inside the bar.
Regardless of which you choose, your goal is to increase signups for your email list. Use the HelloBar to link to your signup page with a compelling headline. Or, use the ViperBar with the signup form built in so visitors don't have to leave the page they're on.
Tip #5: Sweeten The Deal
Apart from what you're giving away when a person opts into your email list, sweeten the deal by giving away some other bonus content. Example: Video Bootcamp, Special Reports, FREE eBooks, etc.
Tip #6: Switch from Personal Emails to Real Email List Providers
Many people still do business from their personal email accounts. If you are committing this sin, most of the other tips in this article will be useless to you. Keeping an "email list" as a contact group in your Gmail account just doesn't cut it. Switch to a real provider so you can:
create web (signup) forms
find out which emails get opened
provide a safe way to unsubscribe
split test your forms and emails.
Not sure which service to look at? Mailchimp offers a free list for up to 500 subscribers. Be wary though, because Aweber is industry standard and once you hit 500 subscribers on Mailchimp, you may be hankering for the advanced features that Aweber offers.
Tip #7: Create A Warm Welcome
Creating a fun and engaging welcome message can be highly effective to boost your email list. The key is making your communication with your list from passive to active.  Instead of just reading your email, you're asking your reader to take action. Dave does an excellent job of pointing out that if you start doing this now, it will be easier to ask your list to take action when you want them to buy from you.
Tip #8: Guest Post
If you are offering something for FREE while people are signing up into your email list, write a blog post on the relevant topic and link them back to your Opt-in page. Your guests posts should provide the system for new people to visit your opt-in page.
Tip #9: Increase Your Blog Traffic
It's a simple fact: the more people who see your blog, the more people see your form, and the more people who sign up into your email list. Here's an article on "21 Biggest Blogging Blunders", which can help you get started on the right foot avoiding all the mistakes bloggers usually do.
Tip #10: Make Your Webform More Visible
Is your email list signup form hiding at the bottom of your homepage or on another page all together?  Your opt-in should be in a prominent location and draw attention towards it. The top of the right sidebar is a commonly used location (because it works).
There's a more detailed article on Problogger which you can check out on the 10 Ideas given above.
Note: Many of the actions above will only work for you once you have your website and email list in place.
After all, you can't build an email list if you haven't at least created one yet.  Start with the ideas that are comfortable and the move to the ones that are more of a challenge.
To your Success,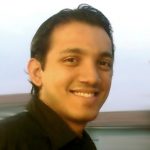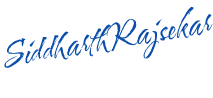 • Follow Me On Twitter – Cool Twitter Dude From INDIA
• Check out my FB Fanpage – Attraction Marketing Page (FREE Resources)
• Wanna Work With Me? – First Watch My 'Network Marketing 2020' Video