Hi I'm Siddarth Rajsekar aka Sidz and I know that I have come into this world with a clear purpose and mission:
• To help 100,000 people live the internet lifestyle. (Learn more)
• To help 10,000 businesses grow by 10x leveraging social media. (Learn more)
• To Give Back to the World by helping people realize their true potential and power as an individual, in areas of spirituality and personal development
If you feel what you're reading deeply resonates with who you are… continue reading, as I will share my life story.
My Early Life
Born to the most wonderful and loving parents, I was totally drawn towards music from day one.
It seems I had cried in one of the Indian Ragas called "Hindolam" as a three-month-old baby.. at least that what my mom still says. I used to be quite an out-going kid, who loved sports, music and was always active.
Can never remember a time I would sit in one place.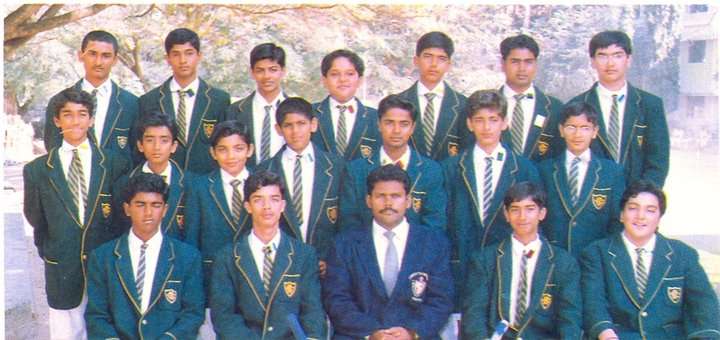 Going to school was fun, as I used to play Cricket for the school team, lots of singing in the school choir… and way too much 'bunking classes' in the name of all these extracurricular activities.
And yes, you might have guess it.. "It did affect my academic side of things".. I knew I was smart… But I just didn't have the inclination to sit through boring classrooms, and that did show in my average scores right through.
In all the things that I passionately put myself into.. I did shine. I always did what I liked, and liked what I did.
College Life
The first turning point of my life was when I failed my 12th Grade. It is supposed to be the most important stage in one's career.. and yes, I screwed it up! But looking back… that was the greatest boon I would have ever received in Life.
Here's Why..
Instead of taking up the conventional education stream… BE or BS, BSc. etc, I quickly cleared my 12th exam in the second attempt and took on Audio Engineering, in a very specialised school in Chennai.
It was the only school back then that was teaching Music Production, Sound Design and Audio Engineering.
To the surprise of many who thought I was just another failure… I topped the course with a straight 94% by the end of it.. and was recruited into the same institution as a Studio Supervisor and Audio Engineering lecturer.
That was my first job.., at age 19. I then realized that, if everybody would just do what they like.. what their true passions are.. SUCCESS IS INEVITABLE!
I was in my flow.. and that really helped me grow.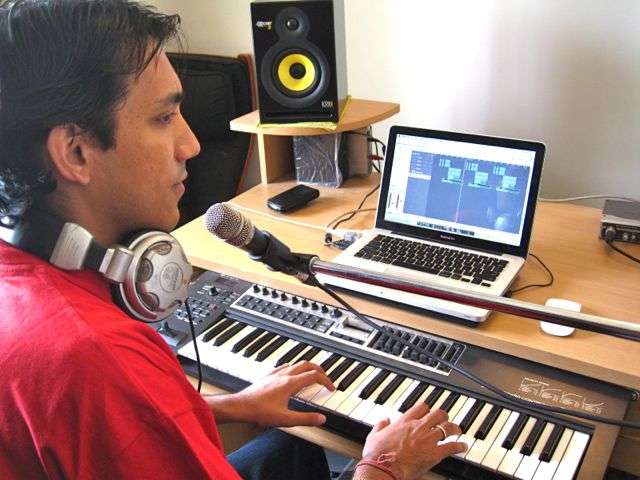 Work Life
My first job at the Audio Engineering Institute was unforgettable.. Work was like play. Helping students in topics that I loved.. teaching subjects that I was passionate about and I did that for 3 whole years… until.. I got a call from Dubai.
A very reputed US-based mobile entertainment company wanted me to come in and work for them in areas of mobile entertainment content development.
That was my next stage of evolution.. I produced music for mobile, and simultaneously grew in areas of management and communication.
Luckily for me, the company moved back to Bangalore and I was back with my family. I moved up the corporate ladder quite fast.. much ahead of my peers at that time; interacting with some of the major mobile operators and brands across India.
The Entrepreneur Unleashed
I had read, back in 2004, in Robert Kiyosaki's 'Rich Dad Poor Dad' that Financial Freedom and Time Freedom is only there in the hands of the Business Owner/Investor and NOT possible by being an Employee or a Self-Employed person.
And that's not where I wanted to be for the rest of my life.
The first thing that my beloved wife Vanita and I did was, setting up our own record label.
We got back to music and launched our first music album ILLUMINIZE. We used Online Marketing and Social Media to promote ourselves and saw some huge success. We then realised the potential the Internet had.. and how this could actually help us achieve or goals, leveraging technology.
The Greatest Gifts: Connecting With All My Heroes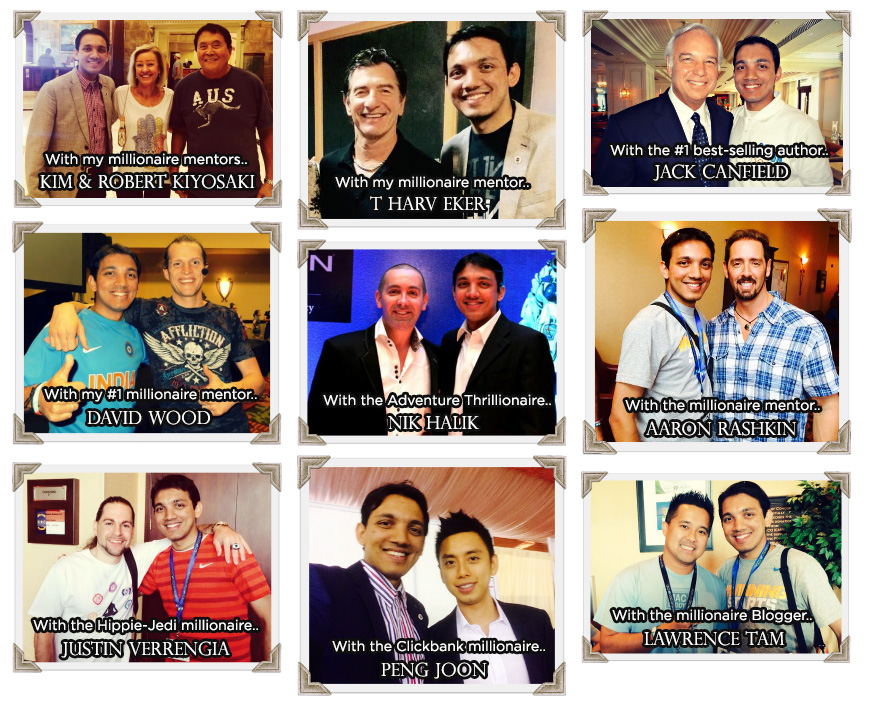 Milestones Achieved In The Last 5 Years
I've had the opportunity to strategize and promote top celebrities like Tony Robbins, Robert Kiyosaki, T Harv Eker, Jack Canfield, Dr.Ivan Misner, Ron Kaufman, Marshall Goldsmith and much more, just to name a few.
I've had the privilege to train over 2000+ business owners in India and the Middle East, by conducting over 60+ full day social media workshops.
Have spoken on many prestigious stages across India and the Middle East, and was the only Indian on a panel of top Internet Marketing experts in the 2013 Middle East Online Marketing Summit.
I've personally written over 600+ blogs over the last 4 years and mastered the art of turning words into revenues, and have monetised a decent USD income through my multiple niche blogs.
Enough of all that bragging about myself…
The reason I'm mentioning to you all this is because, at the core, I'm just a normal guy… who's got an abnormal vision of the world?
I never wanted to live a life of just working, eating, watching tv, paying taxes and dying.
I believe each one of us has the potential to do magical things that can create societal change.
The reason I'm even writing this About Section is so that it inspires you to go out there and pursue your passions just like I did, and create a dent in the universe (like Steve Jobs said)
I always knew about the power of my 'in-the-flow' zone; meeting new people, developing a positive mindset and learning things which were in the most cutting-edge of technology, which really brought out the best in me.
My wife and I attended some life-changing training month-after-month; which completely changed our outlook on this industry. Today, we simply love it…

Today, I'm pumped about inspiring a lot of people to combine the power of Online Marketing and Social Media Marketing, and helping them realise their own potential in achieving their dreams and financial goals.
This is such a fulfilling business when you start doing it the right way…
My Core Expertise Areas
The ability to simplify knowledge and present it in such a way that you can take action and get results. That's how I've structured my workshops.
The ability to write for the digital world. I never used to write like this before, but I've somehow progressed in the art of direct response copywriting and convey messages in a crisp and clear way – be it my social media post or my blog posts.
The ability to quickly strategize for any industry. Just as how a doctor can quickly pinpoint the root cause of a disease by looking at the symptoms, I've gained the vision to see thru and come up simple yet powerful strategies in the realm of social media and digital marketing. I've consulted and got results for many brands and startups by giving them a clear road map.
PPC (Pay Per Click) Marketing and Lead Generation are other areas which I've mastered by spending tens of thousands of dollars for my clients across the globe. This gives me the ability to quickly spit out benchmark numbers like CPL (cost per lead), CPC (cost per click), CLV (customer lifetime value) and other metrics which most strategists find it hard to give clarity on.
Podcasting: It's takes skill to put together high quality and informative podcasts and interviews. Both my podcasts – "Internet Lifestyle Podcast" and the "Business Impact Podcast" have got some great responses and reviews.
Spiritual Life & Personal Development
Besides, all the tech stuff I do… I'm a firm believer in living a life that's simple and productive.
I'm a life-long student of Personal Development and Spiritual Sciences, and a very favorite quote of mine is: "Success Not Something That You Pursue…It's Something That You Must Attract. By Being An Attractive Person (from within)"
So having said that, I have been practicing meditation and yoga for over 15 years now, which really puts me closer in touch with my Creator every single day of my life, which has helped me attract all the success that I have achieved till today.
I've also been applying NLP (Neuro-Lingustic Programming) techniques in my personal as well as business life, seeing great results over the years; and teaching the same to family, friends and business partners.
I personally follow the principles in the Bhagavad Gita – As It Is, meditate every morning and believe that "We are not human beings on a spiritual journey… rather we are spiritual beings on a human journey" and our ultimate goal in life is to go back home, back to Godhead, the spiritual world.
I believe in simple living & high thinking – with giving & service to mankind being the core.
Being a 'minimlist' at the core, I really don't own too many things and live in a home where I have less, and do more.
I'm a father and husband of a loving wife and am currently based in Chennai, where my wife is pursuing her advanced studies in Carnatic music, as she's a vocalist. Thanks to the power of the internet and scaling my business virtually, I work 100% from home and I'm there to support her in her talents.
I'm also against the current education systems and have deliberately got my son on alternative education methods which focus more on the holistic development of the child through Montessori methods.
Have been practicing meditation and spirituality for many years and read all the major scriptures of the world – be it the Bhagavad Gita, Koran, and the Bible.
I love traveling to places of heritage and culture across India, and to learn more about the great history, tradition, and philosophies which our teachers have left for us.
Looking Forward
I know I'm here to help you live and inspired life and create wealth by doing what you love, by following your true calling and purpose in life, and in turn give back to the world, through these gifts of your talents and abilities.
I really look forward to knowing more about you. Let's be in touch, follow me on Facebook, and on twitter and make sure you give your details on the top-right, to stay in tune with all that I'm doing online and offline..
And let's make it happen together! Thanks for spending the time in getting to know me better today, just as I'm eager to know you better too.
Wishing you success,
Siddharth Rajsekar