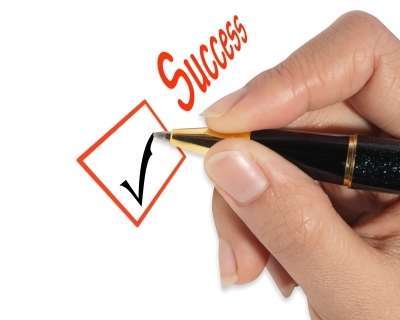 Consistency is a big word, and this is what differentiates the successful from the un-successful.
Have you ever experienced the fact that you start something, get all pumped up, and before you know it – you're on to something else? Well, this is the main reason why most people fail either in MLM or Affiliate Marketing online. (or anything else in life…)
Here are five powerful truths about how Consistency can change the course of your life.
1. With Consistency, comes Measurability
How will you know if something works, unless you have tried it for an extended period of time. Consistency allows you to measure your results better. If you start anything, give it at least three to six months before judging it to be a success or failure.
2. With Consistency,  comes Accountability
The minute you decide to become consistent at something, automatically puts you in a state of accountability. And we've heard this many a time before.. accountability shows that you've taken responsibility of your own life. It makes you feel good about yourself at the end of the day.
3. With Consistency, builds Reputation
Do you remember the time when you proclaimed to the world about your new exciting project, and in a few weeks it all dwindles? Do you remember the reaction of all those people who you proclaimed to? I know… it sucks, reputation at stake!
With consistency, you can overcome all of that. Make sure that all your efforts cross the finish line. Pick projects that really work.
4. With Consistency, comes Relevance
I've seen a lot of marketers start something, and stop even before it gains some traction. With consistency, it allows you to become more relevant in your message over a period of time.
– If you start blogging, be consistent – and it will gain it's relevance in due course
– If you start advertisements online, be consistent – and it will gain it's relevance
– If you start on a new MLM company, be consistent – you will gain relevance
– If you want to learn how to get people to buy stuff from you, be consistent – and it will gain relevance, and you will be successful at the end of the day.
5. With Consistency, your messages will be consistent
Your fans and followers are always looking to know what's new that you are doing. If consistency takes the back seat, then your messages will look different – since you would have come back after an extended period of time.
So consistency helps you keep in constant touch with your fans and followers – and they will start trusting your messages.
When things are not going my way, I just look back and see if I have been consistent in my efforts. If I have, then I know where I need to change. If I haven't then I know that I haven't tried enough.

Here's are some other posts that's related to Consistency and Success:
– 5 Secret Steps To Manifesting Anything You Want In Life
– 15 Ways To Get Inspired
– Why Do 99% Of Online Marketers & MLM Home Business Owners FAIL?
How has consistency impacted your life?