The best way to get good at blogging is by emulating those that are already successful. And that's exactly what I have been doing over the last 4 years of blogging. When I started off, I really did not have a clue on what it really takes to run a successful blog, and as time unveiled – I started learning some really good things from some of these blogs below.
I've listed 20 of the many blogs that I get inspiration from. Inspiration in areas of content, design, functionality and in some, even the lead capture systems. You can visit all these blogs for yourself and see the quality that's delivered.
I've been following CopyBlogger for over 3 years now and all I can say is that they are one of THE BEST out there. Quality content, and a great newsletter to be a part of.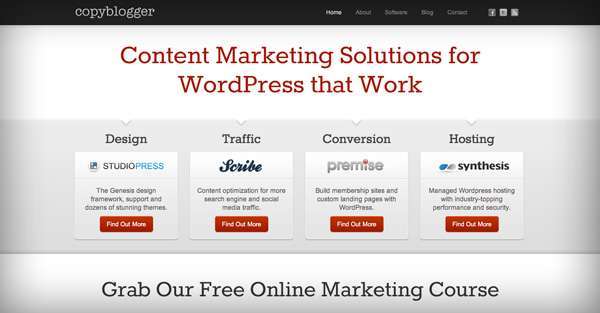 A great blog for Entrepreneurs. I especially like their Marketing and Social Media sections.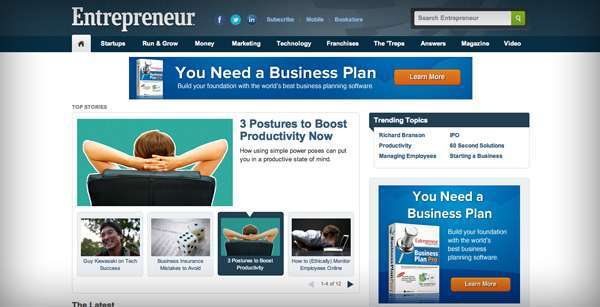 Danny is the guy when it comes to Social Media and PR. You'll see so much quality in there that you'll end up visiting the website more often than you'll expect – especially in the Top 10's section and Insights.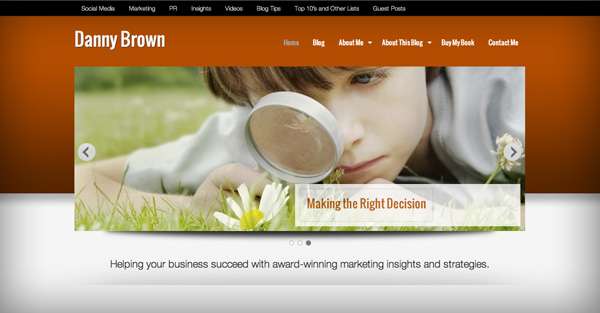 This is the best resource for serious bloggers. Tips, tricks and workbooks that can increase your learning curve quickly.
Especially when it comes to Social Media, there's so much of junk out there.. But Social Media Examiner really cuts through all that noise and gives some of the best advise in the social media game today.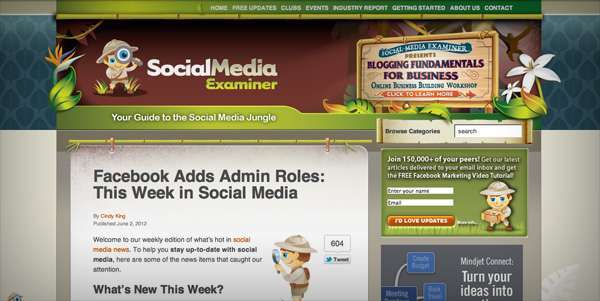 Chris Brogan is the man! His blog is really neat and functional. I liked his blog for the Studiopress framework and design. Really cool, big fonts and extremely readable.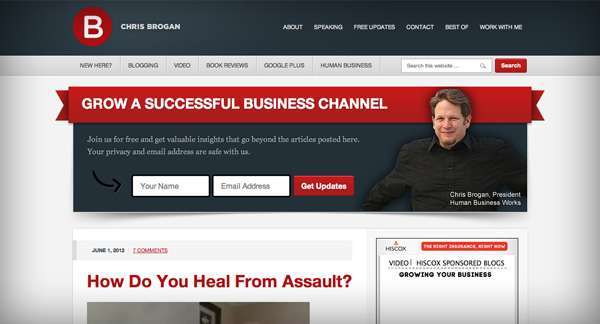 Smart Passive Income is Pat's blog. Being one of the most successful affiliate marketers out there, I especially liked the section where Pat regularly discloses his income every month. His video reviews of products are great too. A lot that I learnt from this blog.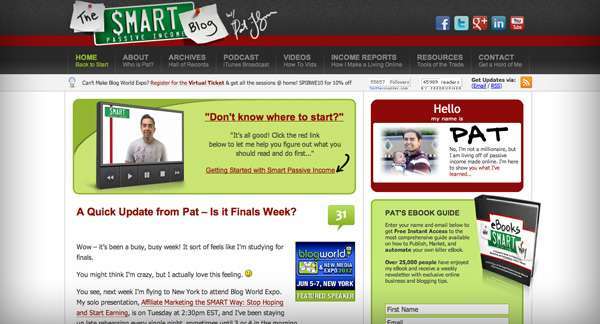 The slick cool design and way this site is setup to capture leads is phenomenal. The interface is so clean and the value that Glen delivers is incredible. I'm sure he's one of the youngest bloggers making some of biggest bucks.
A very useful resource for anything to do with marketing online, blogging and social media.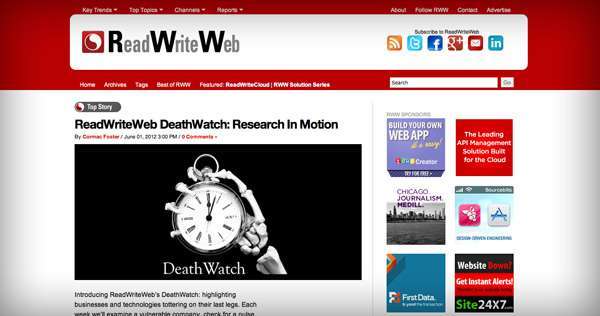 A nice blog focusing on Women Entrepreneurs. I really like the blog design and layout.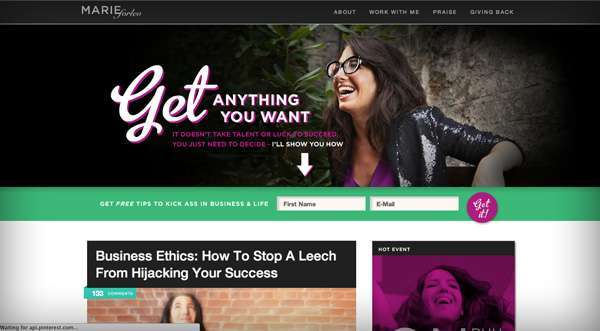 A really cool blog for Social Media strategies, tips and tricks.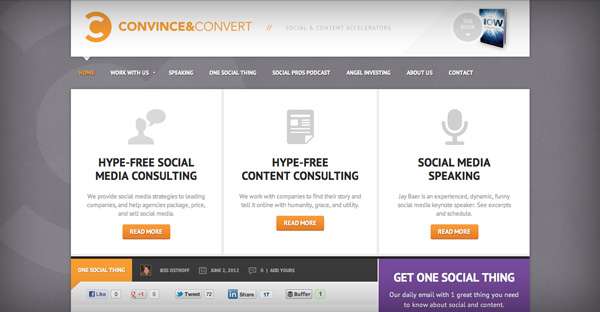 Ray Higdon is one of the fore-runners in the online Network Marketing & MLM niche. His blog may not look that snazzy, but the content and value that he delivers in every single post is phenomenal. If you are a Network Marketer, you have to bookmark this site.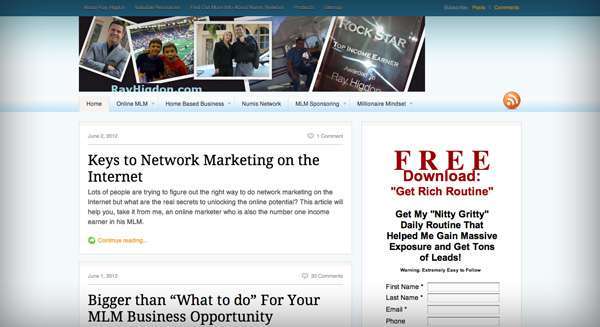 13. JonathanBudd.com
Another blog in the Network Marketing domain, Jonathan has one of the best video trainings in the MLM industry. What I like about his blog is the way he uses video to connect with his audience.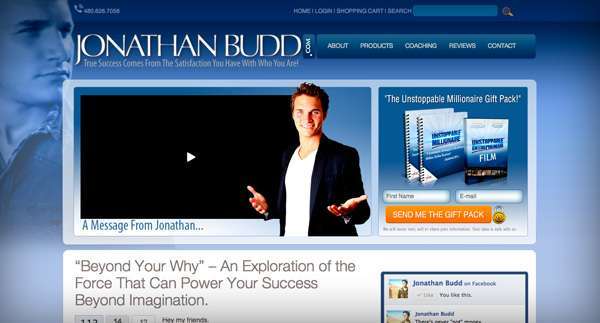 14. WorkWithDavidWood.com
David Wood is the master of salesmanship through video. His recent $1000/day system has taken the world by storm and helping thousands of marketers who are struggling online. His blog is built on the Thesis platform and has got some great content too. Notice how he gets your information at every step.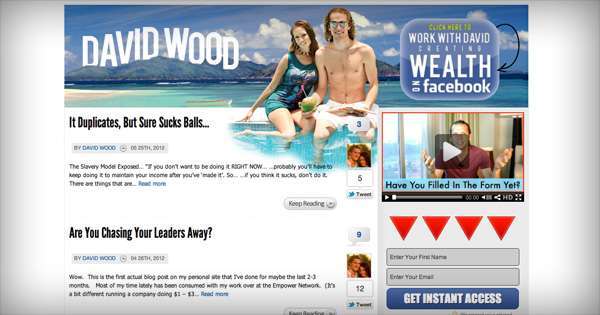 If ever you are feeling down, just hop into this blog and refresh your mind with positive thoughts.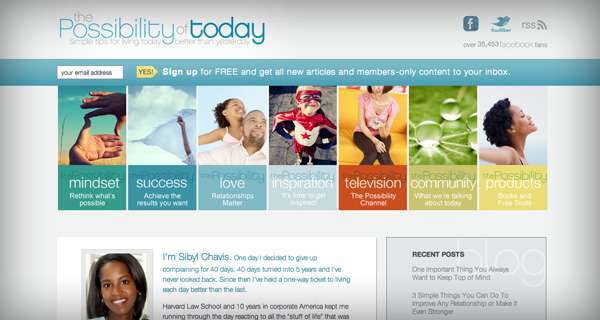 Change the world by doing work you love. Great blog design and layout.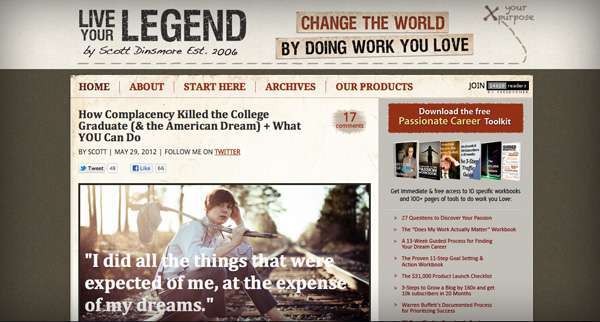 Digital Marketing and Social Media Blog.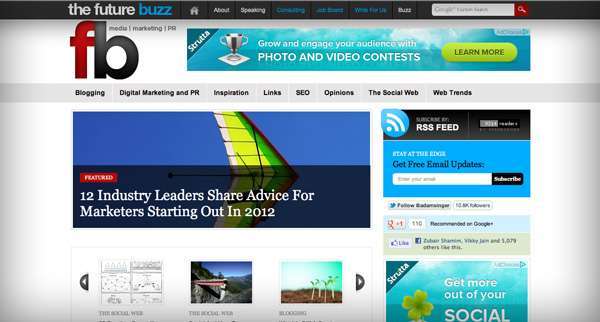 Digital Marketing and Social Media Blog.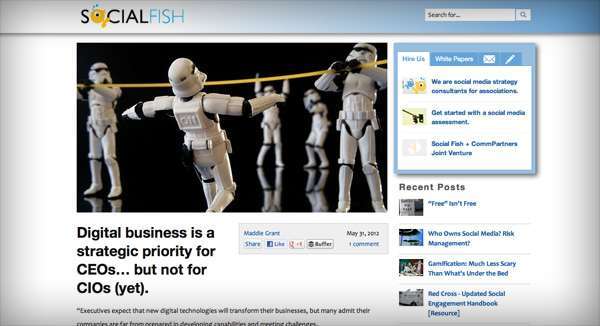 One of the best designed WordPress Blogs that I have ever seen. You'll love it too.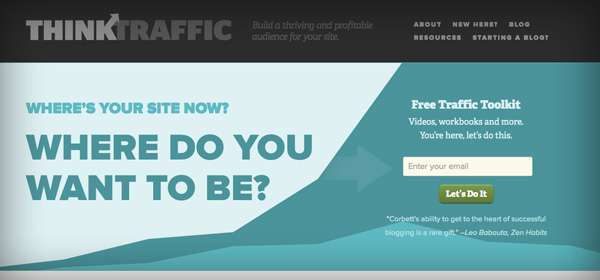 Another great resource for network marketers and online MLM'ers. Mavis Nong delivers high quality content for targeting ideal prospects using attraction marketing.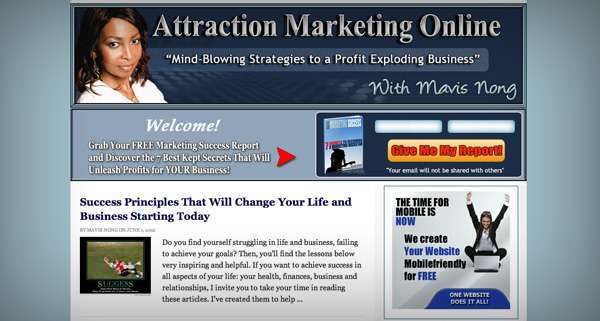 This blog runs on Studiopress Framework
Related articles