Are you overloaded with information online? If you want JUST THE ESSENCE of what it takes to be successful in Online Marketing, here are my 5 tips, which all the 'Gurus' today are using.
Let's strip it down just to the basics. Online Marketing requires only 5 sets of skills. And if you're able to master these 5 areas of online marketing, there's no doubts you're going to have the cash registers ringing for a long time to come.
5 Online Marketing tips
Study 'old school' direct-response marketing and copywriting.
Getting your message across in the most human and effective way is by far the biggest secret weapon that all the 'Gurus' in the Online Marketing world have up their sleeve. Learn your copy-writing skills from Gary Halbert and John Carlton. These are the best guys in the direct-response marketing space!
Master any 'one' Traffic Generating Strategy: SEO, PPC, Facebook, Twitter, Mobile, etc.
There more than 101 Ideas for Online Marketing for your business. But if you become a 'Ninja' in any one method that works for you, you're done! Keep doing the same thing again and again and become a Master in that method of Online Marketing. If you study all of the super marketers, they've stuck to just one method. Infact Mike Dillard's success was PPC.
Setup Your Personal Blog/Website
This will be 'Your Home' where you have full control of all your content. This is your place of value giving to others. Setup your blog on WordPress, and host it on Hostgator. Never fails.
Create Your Own 'Front-End' Product
This is known as the Funded Proposal. When you get this right, you're literally getting paid to build and advertise your online marketing business. Your advertising makes you profit from Day 1. Magnetic Sponsoring is one of the best resources for understanding how this works.
Build a 'More-Expensive' Back End Product
The 'More Expensive' product, with more value packed information can be sold to the buyers of your 'Front End' product. Every successful online marketer have their own Product. This is if you want HUGE success in Online Marketing.
Since there is a lot of information on Online Marketing out there, there is a chance that you might get overwhelmed with all that info, so just sticking to these basics could save you a lot of time. When you've broken online marketing down to these small chunks, life's easy!
To your Success,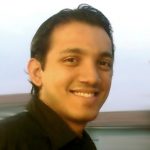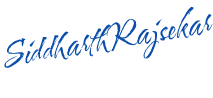 • Follow Me On Twitter – Cool Twitter Dude From INDIA
• Check out my FB Fanpage – Attraction Marketing Page (FREE Resources)
• Wanna Work With Me? – First Watch My 'Network Marketing 2020' Video