Want some really cool & best passive income ideas? This is a post for you.
Everyone loves to earn some extra cash. If you can also get a chance to earn additional four-figure income by doing what you love, you will be thrilled to make your every second count while doing the work.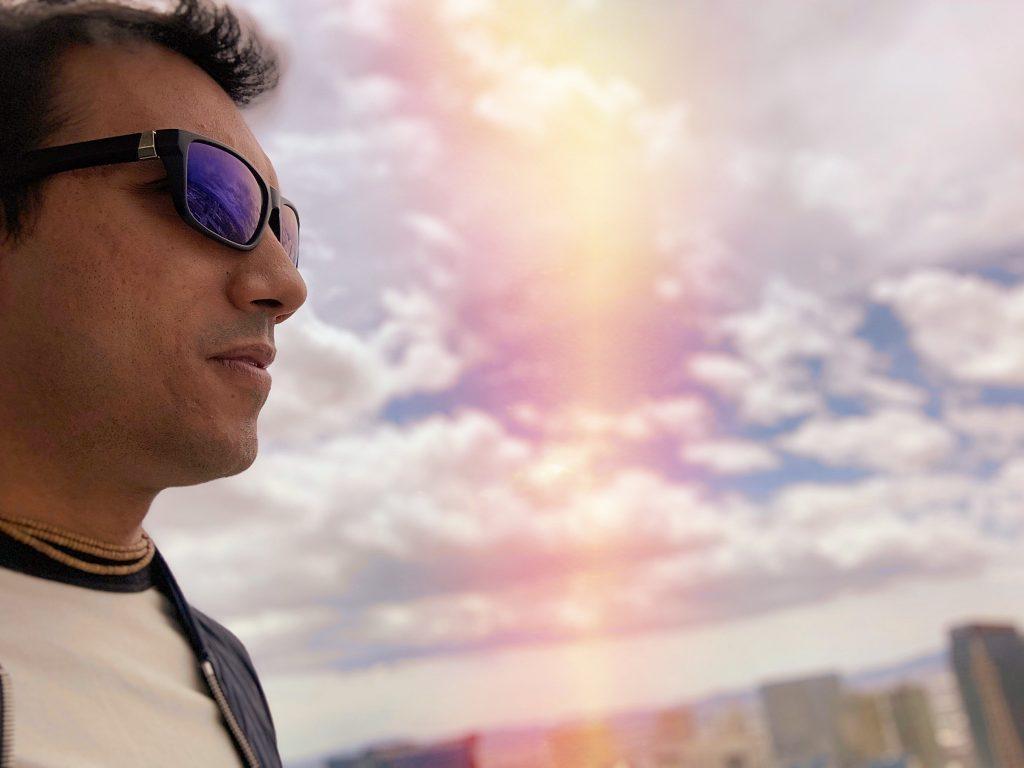 Today, there are dozens of best passive income ideas prevalent online which can give you extra bucks.
Here are some of the best passive income ideas to make an extra $1000/month.
Maintain an Engaging Blog
Blogging allows you to convert your passion into a thriving success. You can share your ideas, tips, and techniques related to a particular field of study.
If you love to put your thoughts into words and if you are an expert in something you're your knowledge can help someone, you should go for blogging.
You can also monetize your blog or website through various websites. In fact, Bloggers also earn millions through their website.
Blogging will never make you feel bored and tiresome unlike traditional 9-to-5 jobs because you would be writing about something that you truly believe, something you are passionate about.
You can try affiliate marketing, content marketing, and guest blogging to monetize your blog. There are no fixed rules that would help you earn money for your blog. You can try anything and see what works.
Moreover, don't expect to start earning money in four figures within a couple of weeks. You need to give constant efforts and work hard to generate a recurring passive income stream for yourself.
Go for Affiliate Marketing
In mainstream sales, you can have executives who can do door-to-door selling for your business, in Affiliate Marketing, you are also selling products but through a website. Here, people would come to your website, engage with your content and purchase products if they find them worthy.
Affiliate marketing is a broad term, and you can also become an affiliate of a brand even though you are not a full-time blogger. However, you will need an engaging website for your affiliate marketing business.
In affiliate marketing, you need to educate your users and suggest products to solve their problems related to a particular field of study. Remember that I've written "suggested"; so you must not aggressively encourage your users to buy the product.
Make Your Online Store
How about you have an eCommerce store with virtual unlimited inventory? Yes, it can happen, and that business model can literally give you millions in a short time through dropshipping.
Here, you'd develop an online store, advertise your website so that users can purchase the products.
The consumers would pay you before they receive the courier. Then, you can go to the manufacturer or vendor who sells those products and gives the manufacturer the address of the customer. You will pay the vendor to send the products to the customer.
In this case, it is the vendor's responsibility to pack the goods and send them to the doorsteps of the consumer. Your job is to advertise the product, get the details of the customers, send the details to the vendor and pay them.
Customers would think that you are manufacturing the products as they don't know who are associated in the whole cycle.
To develop a thriving dropshipping business, you need to do proper product research. Then, you might have to go for aggressive advertising mostly through social media.
Manage Social Media Channels
Social media marketing is not a new term in 2019. You can work from anywhere and anytime while managing social media accounts of a client.
The roles of social media marketer include the following:
Plan viral campaigns
Develop creatives that engage
Write ad copy to pursue users
Schedule posts to get maximum responses
Respond to messages and comments
Plan future successful campaigns after learning from the past
The above list shows that you can work from anywhere if you have a laptop and a stable internet connection.
If you can design social media campaigns for your clients, it would be great. Otherwise, you can also outsource the design part to freelance graphic designers.
Moreover, it also does not consume 8 to 9 hours in your daily routine. If your routine is predefined and flow is planned, you can easily work for a couple of hours in a day and comfortably earn around $1000/month.
Write Content for Businesses
Everything that you see or read online involves content writing. For example, even though you are watching a documentary on YouTube, it requires scriptwriting and screenwriting skills to record a successful video.
Moreover, social media posts, email copies, ad copies are also incomplete without content writing. Caption, ad copies in the images are also forms of content. Professional and experienced writers also write content on the website and articles.
Means, you cannot sustain your brand if you don't have skilled writers in your team.
This very article is also written and proofread by a team of writers. So, if you are good at something and you can put your thoughts into words, content writing can surely give you enough money to manage your expense effectively.
The content writing industry is one of the prominent areas of digital marketing and the demand for good content writers is always high. If you are good at maintaining grammar and write compelling content, you can generate good money in your side hustle.
Content writing is the most relaxed job compared to other options discussed in the blog. You will get paid after delivering the content, period.
Sell eBooks
eBooks can help you build a brand for yourself and allows you to touch thousands of lives through teaching them.
Based on your expertise in a field of study, you can write and publish eBook online and make money.
For example, you are a dietician who knows how one can lose weight and maintain the health of oneself. Your knowledge can transform people's lives. Here, you can publish eBooks on dieting and losing weight and sell it online.
But your eBook must be written professionally. If you are good at writing, that'd be great because you can write for yourself.
Otherwise, you can also outsource to an agency or hire a niche expert to write an eBook for you. Remember that you must go for a niche expert if possible because if the writer thoroughly understands the topic, you will get writing quality compared to a generalized writer.
After the wiring part is done, you can sell eBooks on different platforms. It would be great if you can get your website and sell your books from there. Otherwise, you can also go for eCommerce platforms like Amazon to sell your eBooks.
The challenge here is the advertising and marketing of your eBook. You need to constantly advertise your product smartly so the ideal audience would buy from you.
Although you will have to put extra effort initially, once your book is renowned, it will sell for itself through word-of-mouth marketing.
Create and Sell Online Course
The industry of e-Learning is set to hit $325 billion marks by 2025. If your courses are offering remarkable education related to a field of study, you can also collaborate with organizations and give them access to your course so they can company's employees can improve their skills.
Around 80% of companies in the U.S. offer web-based learning to their resources so that they can improve their skill set.
Just like eBooks, you can also run your virtual coaching classes in the form of online courses. The online course is like your digital assets which can give you extensive benefits and help you build an income generating machine.
Some of the benefits are:
You can become an authority related to a field of study
You can build your audience
You can become an influencer
You can have more social media following
You can earn better
Your network will grow stronger
Online courses are not like random videos which you can record from your phone and upload online. You need to plan and research to develop a great online course for your audience.
You can develop online courses on any topic. You can also begin research from marketplaces like Lynda (now LinkedIn Learning), Udemy, SkillShare, etc. These websites have courses on almost all the major niches.
Sell Stock Photos
This era is dominated by information and content. Moreover, the demand for jobs which have human touch will rise.
If you are an avid photographer who loves to click everyday moments and maintain an archive of his work, you must monetize your skills by selling your pictures online.
An ideal photograph is worth a thousand words. It has the power to bring your storytelling skills to a whole new level by adding perspective, emotions, and personalization in your web pages, social media posts, banner ads, etc.
A picture is an excellent tool of effective communication, and you must understand the power in the digital world. As per a fact, articles that use an image after every 75-100 words, will get more social media shares. Also, tweets with images get 150% more retweets on the social media platform.
So, to begin your selling, checkout marketplaces where you can register an account, upload your pictures and get paid whenever someone wants to download our purchase your photographs. The remuneration is excellent if the photographs are unique and excellently captured.
You can even earn more than $1000/month if your pictures are viral and frames are breathtaking.
You can check some renowned marketplaces like 500px, Etsy, Shutterstock, and iStockphoto. These websites do charge commission per sale. But you get a decent amount at the end.
Start a Freelancing Career
The gig economy is booming thanks to the perks and benefits that it provides to the people. Although full-time employment is still apparent, people now are seriously looking freelance as a thriving career option.
You can do freelancing on any niche. If you are an expert in Microsoft Office, you can help others by making them resumes or presentations.
You can write and manage accounts or create a plan for their new building. You can also develop websites, make graphics for their websites and social media and whatnot.
You can check the categories at Upwork, Guru, Fiverr to see what kind of services people are looking and selling.
Thanks to the freelancing industry, you can easily monetize your talent and work for a couple of hours to comfortably generate $1000/month.
List Your Estate in Airbnb
If you own a good and unused property, list it on Airbnb, which is a global online marketplace that provides hospitality management services. You can search for hotels, motels, houses to get a decent stay on foreign lands.
An unused property has a depreciating value. So, you should leverage the opportunity and make the most out of it. If your property is located in a tourist place, you are likely to make more than $1000/month because your property will be the ideal place to get safe and decent stay while visiting the destination.
Become a Virtual Assistant
Today, the professional routine of the people are usually hectic and driven by deadlines and stressful jobs. So, a virtual assistant can be a boon in streamlining administrative and repetitive tasks.
You can also go for the jobs of virtual assistant where you can help an official who lives on a different geographical location and assist them in their routine administrative tasks. You can manage documents, invoices, make entries, make the lives of your employer easier.
Conclusion
In today's world where Internet drives most of our routine tasks, you can always find a relevant and lucrative job opportunity where you have to invest only a couple of hours of your day and earn a decent amount.
If you have what it takes to put the effort to do the job, $1000/month is not tough to earn nowadays. Feel free to share your views in the comments about the ideas discussed in the article.
To learn how to make some good passive income, check this out.