Have you been looking around for precise information on how to use Facebook Messenger chatbots to grow your business? You've come to the right place.
Did you know that Facebook IQ conducted a study on the use of mobile messaging with 12,500 people across the world and found several promising trends among the people surveyed:
Sixty-three percent said that their messaging with businesses has increased over the past two years
Fifty-six percent would rather message than call a business for customer service
Sixty-one percent likes personalized messages from businesses
More than 50 percent are more likely to shop with a business they can message
Here are a few more interesting statistics about messaging:
I have been experimenting on chatbots for over 7 months now. Have run multiple campaigns to test the difference between emails and chatbots.
What Are Facebook Messenger Chatbots?
First, let's understand what are chatbots? These are automated programs which can help you respond instantly to any message that comes into your Facebook Page inbox.
You can program various types of responses based on what people type into the messenger chat box.
This will not only help you increase your response time on your Fan Pages but you will also see a high open rate.
The first glaring difference you will notice is that people open messages on Facebook messenger more than email.
While the industry average of email open rates is a mere 33%, messenger open rates go up to 80% or more.
How To Setup A Chatbot
To setup your own chatbot on Facebook messenger you can use a tool like ManyChat.
Here on the side, you can see how the ManyChat menu looks.
You can view your dashboard of subscribers
You can directly engage with your audience
You can setup growth tools to add ManyChat to your websites, blogs and other places online
You can broadcast messages in multiple formats
You can use keyword automation to get more people to engage on your content based on the words that they type
You can also create flows and automation sequences to help increase engagement
In essence, using a tool like ManyChat you will be able to setup a lot of automation sequences to free up your time.
To see my ChatBot keyword sequence in action go to asksidz.com and type the word "msi".
When you do this you will get an automated training video series on how you can create "Multiple Streams On Income" using the internet.
How Brands Are Using Facebook Chatbots
There are many global brands that have started to extensively use chatbots to more closely engage with their customers.
Below you can see how Sephora & Pizza hut use chatbots to get people to buy products or avail services.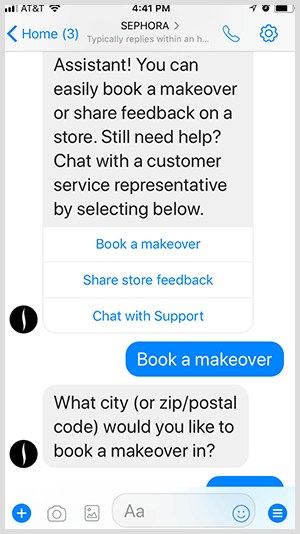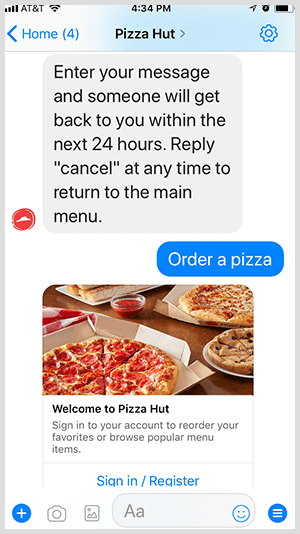 Below are examples of how brands use chatbots to get more subscribers.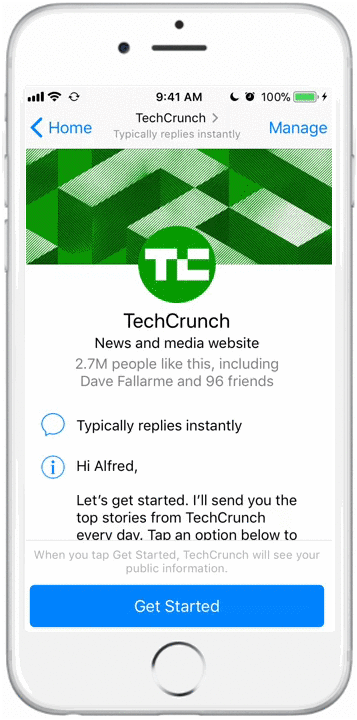 Why You Must Start Using Chatbots
I hope you now realise the potential of using Chatbots for your business. Here are some reasons why you must start using Facebook Messenger Chatbots immediately!
Below is an example of various conversational elements you can bring into a Facebook Messenger chatbot.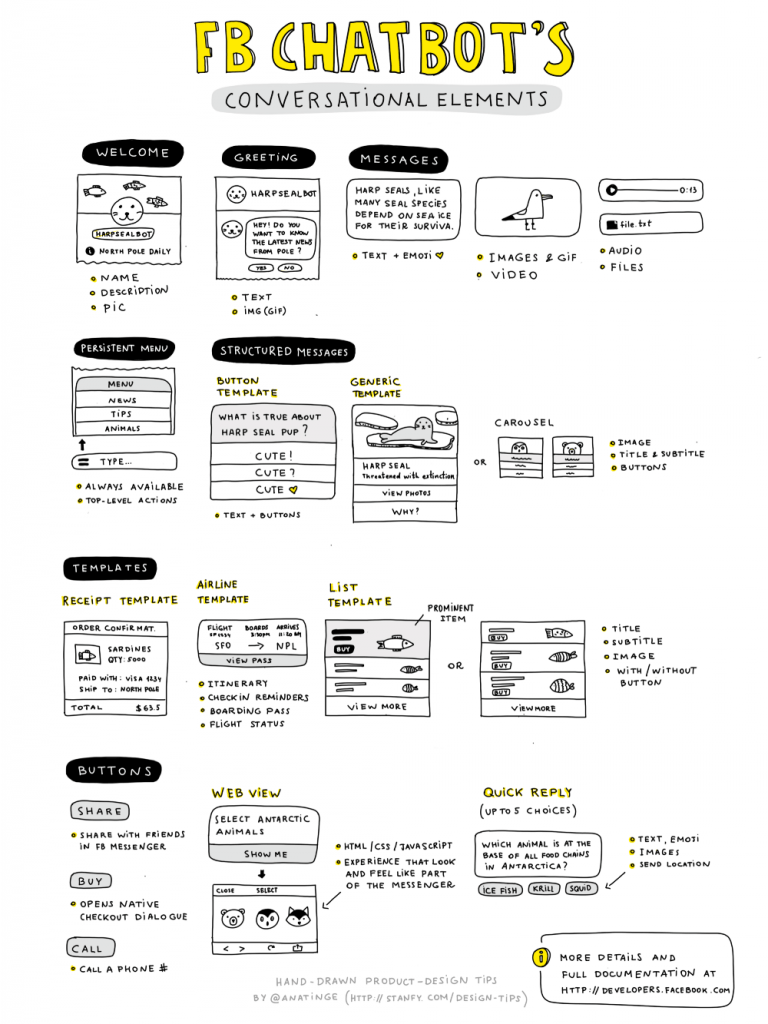 Final Thoughts
Chatbots are already transforming the way people engage on Facebook. This aspect of automation not only engages with your potential customers in a timely way, but this also helps increase conversions due to high message open rates.
Whether you find this overwhelming or not… it's time to start using Chatbots for your business.
To see my chatbot in action go to asksidz.com and type "MSI".
[su_button url="http://sidz.co/blog-goodlife" target="blank" style="flat" background="#ed6c35″ size="20″ wide="yes" center="yes" radius="30″ desc="Build A 100% Virtual Business In 7 Days"] Start Challenge[/su_button]