Do you want to learn how to be more confident in your videos, podcasts and webinars? This is the podcast for you. Confidence is the key to success.
In this episode, I go deep into understanding the deeper principles of confidence and how you can bring that out effectively on digital media.
What's In This Podcast
You'll learn how to build your confidence from the scratch, as nobody is perfect when they start doing videos, podcasts or webinars.
You'll understand what it really takes to develop that confidence. It's an inside-out approach.
You'll understand that the fastest way to become more confident is by doing stuff and taking action. Continued action taking help you compound your results.
How your life experiences help you get more confident in any subject.
How getting RESULTS will help you gain more confidence in every aspect of your life.
The key to success is confidence.
And by you listening to this podcast and implementing some of these learnings, you will be in a better position to achieve results fast.
When you are confident, you become an attractive person.
Success is not something that you pursue, but it's something which you attract.
You can attract success by being an attractive person.
In this case, an attractive person is a confident person.
Even when it comes to marketing and sales – it's all about confidence.
Still unsure on how to be more confident?
Success magazine recently wrote about 7 mental hacks to improve your confidence.
Push through self-limiting beliefs.
Never confuse memory with facts.
Talk to yourself.
Think positive to overcome your negativity bias.
Raise your curiosity levels.
Overcome self-doubt.
Face your fears.
When you get started on this journey of doing webinars or videos, it's going to be tough initially.
You may be camera shy or too conscious about what other people may think.
But don't worry.
It's all a part of the process of your transformation.
By the time you do your 10th video… or 10th podcast, you will be so much more comfortable with yourself.
That's the magic of doing things.
The only thing which will stop you from achieving success is if you quit.
Don't do that.
If I can do this, you can too.
After doing over 400+ webinars in the last few years I can say that anybody can achieve the same results.
It's all about stepping into your courage, and being consistent.
Everything else will fall into place.
I hope you listen to the podcast and take valuable notes.
How To Be More Confident As A Person
Leo Babauta from Zen Habits gives his big list of 25 points to boost confidence.
Groom yourself.
Dress nicely.
Photoshop your self-image.
Think positive.
Kill negative thoughts.
Get to know yourself.
Act positive.
Be kind and generous.
Get prepared.
Know your principles and live them.
Speak slowly.
Stand tall.
Increase competence.
Set a small goal and achieve it.
Change a small habit.
Focus on solutions.
Smile.
Volunteer.
Be grateful.
Exercise.
Empower yourself with knowledge.
Do something you've been procrastinating on.
Get active.
Work on small things.
Clear your desk.
It's because of building my confidence was I able to go from the scratch to build a new business vertical to $100,000 within 9 months of time – selling digital products.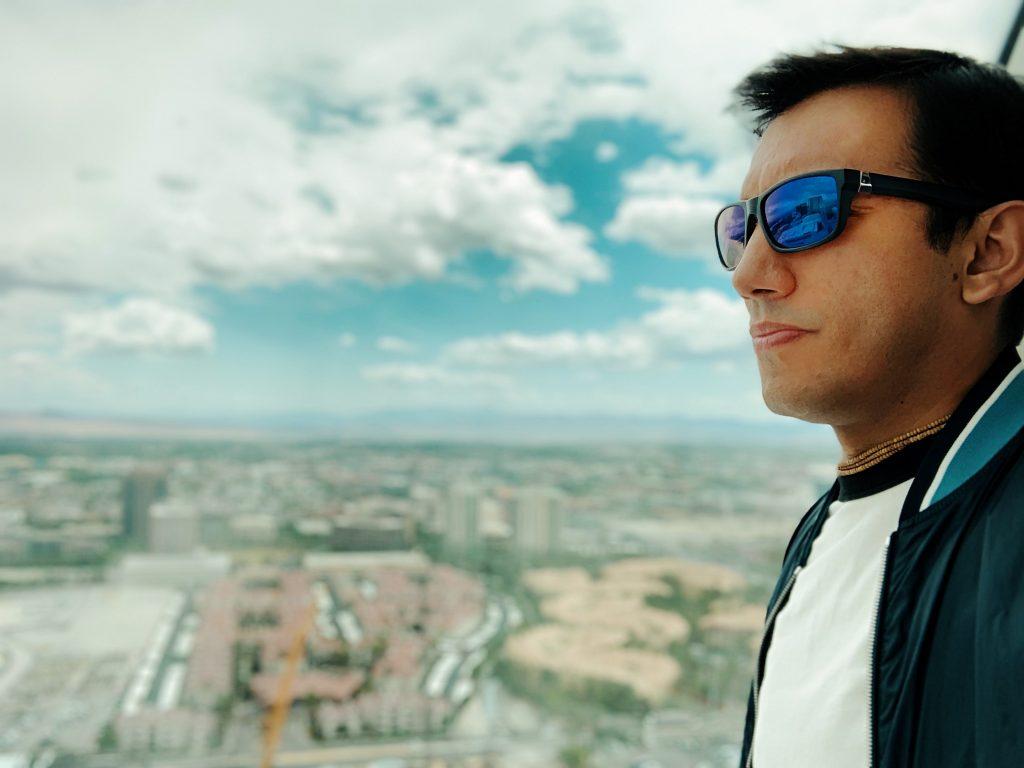 I want to show you step by step how I was able to do this.
So if you are an author, speaker, trainer or coach, I would love to invite you to my next webinar where I will deconstruct my entire success model in the space of information marketing and digital course sales.
Let's meet LIVE and I'll give you more pointers.
I believe you can do this. Take action and grow your confidence.
Please share your comments below if you found some inspiration on how to be more confident.