Is there any such thing as a "perfect blog post". Yes there is, and this little infographic will show you exactly how it should be, if you want to see better results blogging.
People love to read blogs that are well designed and well structured. Here's the perfect example.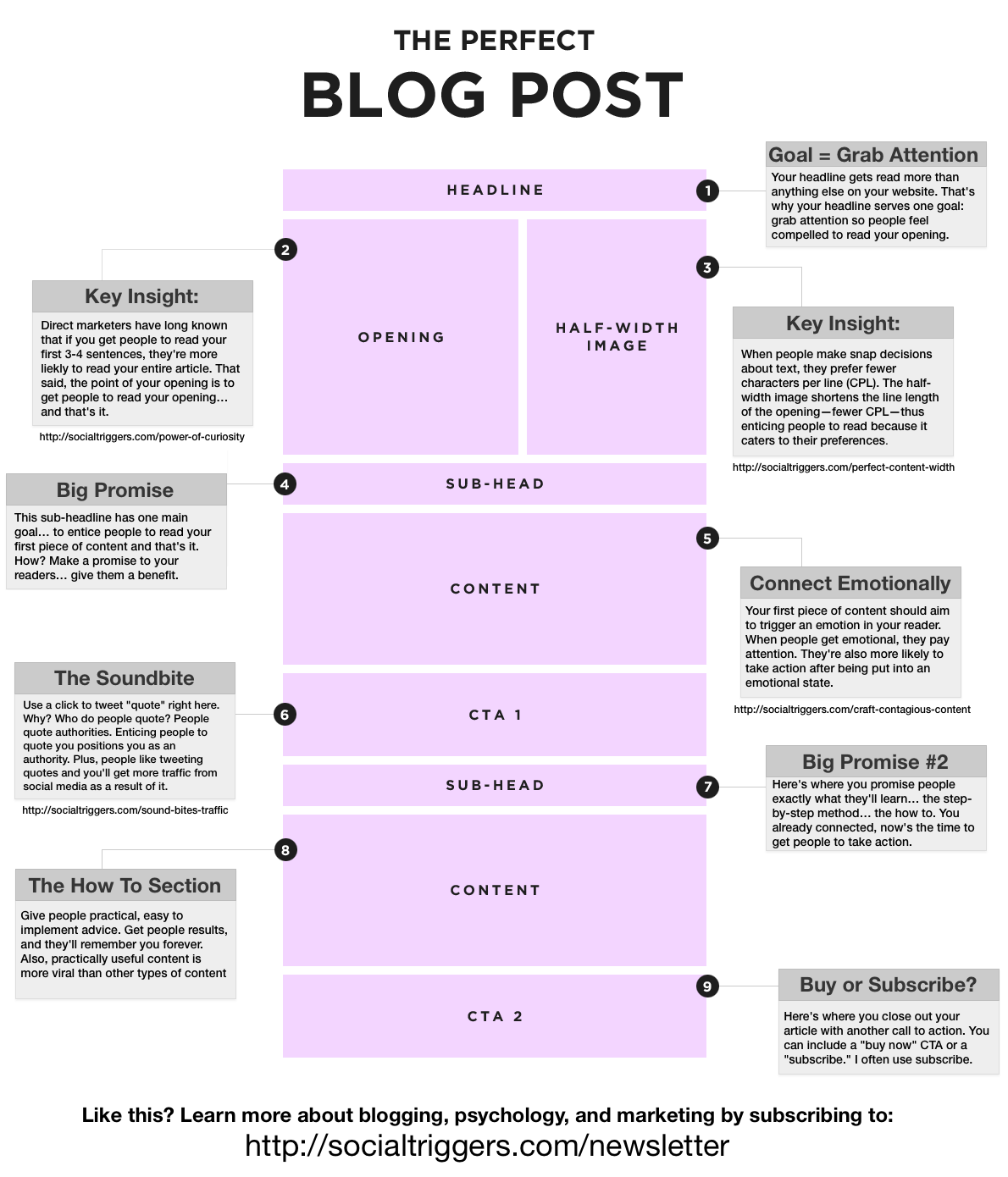 Once you've got all your 9 points in place and start implementing them, you can be sure that your blog conversions will increase like crazy.